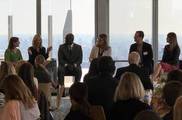 The Marketing Society's New York Hub held a compelling Uncomfortable Breakfast on leading with talent at SAP's...
Now is the time to stand up and be counted in both a personal and professional capacity, push and redefine...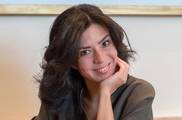 Miret Padovani shares how marketers can be braver, her biggest influences and career risks.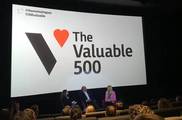 An invitation to a no-holds-barred conversation with Paul Polman was always going to be an illuminating evening… and he...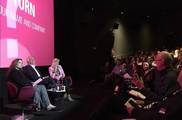 Monday night saw Gemma Greaves interview Paul Polman and Caroline Casey, to understand what Purpose means to this...
Partners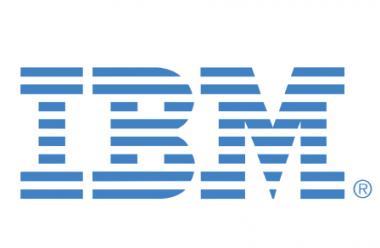 IBM is a globally integrated enterprise operating in over 170 countries. Today IBM UK has around 20,000 employees, bringing innovative solutions to a diverse client base to help solve some of their toughest business challenges. In addition to being the world's largest IT and consulting services company, IBM is a global business and technology leader, innovating in research and development to shape the future of society at large. IBM's prized research, development and technical talent around the world partner with governments, corporations, thinkers and doers on ground breaking real world problems to help make the world work better and build a smarter planet.
Click here for more information.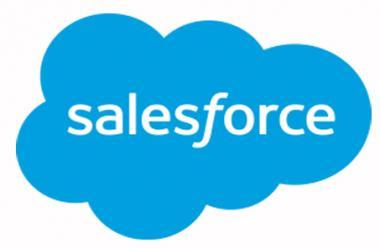 Salesforce, the world's #1 CRM company and Customer Success Platform, empowers companies to connect with their customers in a whole new way, run their business from their phones, create 1-to-1 customer journeys and make smarter, more predictive decisions from anywhere in real time. The Customer Success Platform provides ground-breaking cloud services for sales, service, marketing, community, analytics, apps and the Internet of Things. Salesforce is the fastest growing top 10 software company in the world and has been ranked as one of the World's Most Innovative Company by Forbes for five years in a row.

www.salesforce.com/uk/marketing-cloud/overview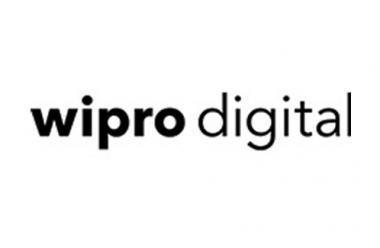 Wipro Digital is an innovation-led, digital transformation partner built for today's digital challenges. They focus on the things that matter - the insights, the interactions, the integrations, and innovations that make extraordinary things happen for brands, businesses and their customers.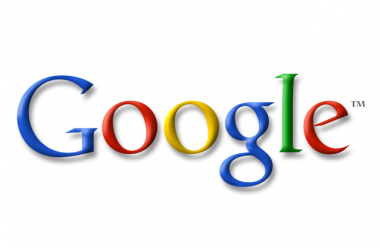 Google provides a variety of tools to help businesses of all kinds succeed on and off the web. These tools have enabled entrepreneurs and publishers to grow their businesses. Google also helps businesses to find customers and publishers to make money from the content. Google's aim is to provide tools that save money and help organisations be more productive. Visit google.com.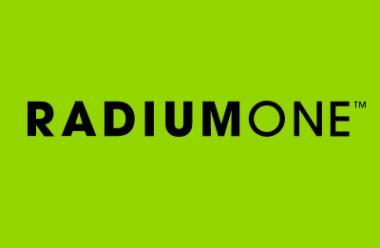 RadiumOne builds intelligent software that automates media buying, making big data actionable for marketers and connects them to their next customer.
RadiumOne generates first-party data about actual customers -- from their behaviors, actions and interests demonstrated across the web and mobile. Then we access tens of billions of real-time impressions each day across the Web, video, social and mobile to reach consumers in real-time no matter where they are. Our intelligent software and methodologies increase the relevance and personalization of ads through sophisticated algorithms that find valuable characteristics, gauge consumer behaviors, and target ads with laser focus to the right audiences. Based in San Francisco, RadiumOne has offices across the U.S., Europe and Australia.
Click here for more information.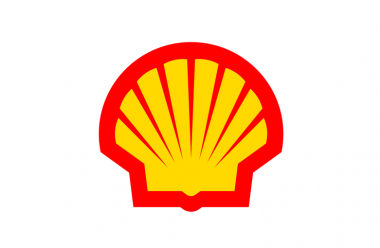 Shell recognises that the marketing challenges faced today are particularly complex and supports it people in building the skills and capabilities to succeed in the current environment. By partnering with The Marketing Society Marketing Leaders Programme, Shell aims to give marketers the opportunity to enhance their technical marketing and commercial capabilities while strengthening their leadership and teamwork skills. Click here to find out more.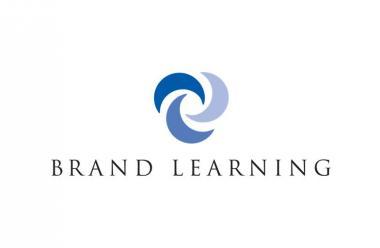 The leading international specialist consultancy in building marketing capabilities. For over a decade, Brand Learning's passion has been to transform the marketing capabilities and commercial performance of people, teams and organisations across the world. Click here for more information.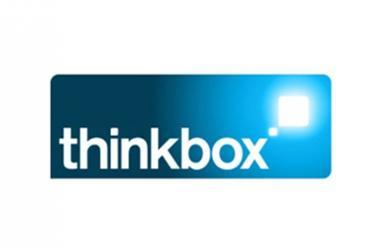 Thinkbox is the marketing body for commercial TV in the UK, in all its forms. Thinkbox works with the marketing community with a single ambition: to help advertisers get the best out of today's TV. Click here for more information.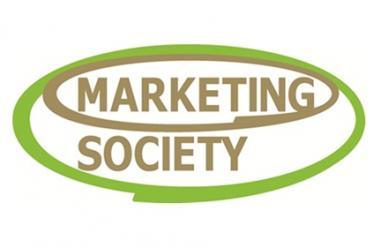 The Marketing Society Partner Opportunities
At The Marketing Society we pride ourselves on developing long standing strategic relationships with our sponsors and partners. 75% of our partners renew and continue to enjoy connecting with our members.
Read more on our opportunities.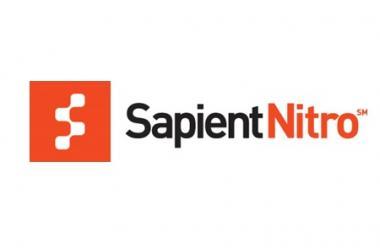 Sapient is an interactive marketing, creative design and technology services agency that provides business, marketing, and technology services to clients. The company operates three divisions, SapientNitro, Sapient Global Markets and Sapient Government Services.The company headquarters is in Boston, MA, USA
Sponsors & Affiliates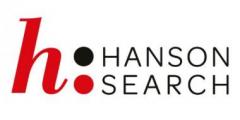 Hanson Search is an award-winning international search consultancy, delivering results with passion and professionalism across marketing and communications.
They are trusted advisors to their partners, recruiting talented teams for the world's most successful organisations, agencies and innovative start-ups, from insights and branding to digital strategies, reputation management, PR and public affairs.
Click here for more information.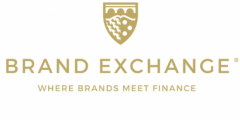 Complimentary use of Brand Exchange
Brand Exchange is a business club and events venue, just a 2-minute walk from Bank station in the City of London. It offers members a relaxed atmosphere for meetings, networking and entertainment in a characterful, listed Edwardian building, renovated to the highest standard.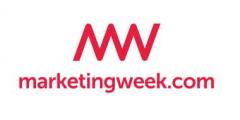 Marketing Week is the leading digital, print and live events brand providing information, analysis, news and opinion for senior marketers. Its website Marketingweek.com is updated daily, while a weekly print magazine curating the best of the content is also available.
Marketing Week is part of Centaur Marketing, which also comprises Econsultancy, Design Week, Creative Review, Celebrity Intelligence, Fashion Monitor, Beauty Monitor, Foresight News, Year Ahead and the Festival of Marketing.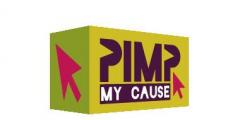 PIMP MY CAUSE is a web platform that connects the world of marketing with the world of good causes and which, in only two years, has already generated well over £1M pounds of pro bono marketing support for around 700 charities and social enterprises.
Their matching platform works rather like online dating, but connecting marketers to causes they can fall in love with rather than people - if the two parties decide they are compatible - it is up to them to take their pro bono marketing relationship as far as they want to go.
Register as a cause or a marketer
.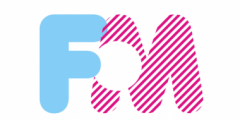 The award-winning Festival of Marketing is the place where marketers, brands and agencies meet to celebrate, discover and shape the future of marketing.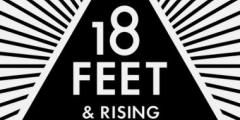 18 Feet & Rising join as partners in 2014, supporting with creative for our Awards for Excellence as well as other campaigns such as Advertising Week and our exciting launch in Asia. We are looking forward to 18 Feet's fresh and innovative approach, keep an eye out for their work.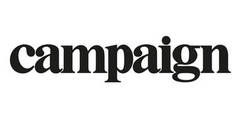 Campaign is the leading source of information for the marketing and advertising community, dedicated to celebrating creative excellence that drives businesses and brands forward. Through a dynamic daily website, campaignlive.co.uk, and an in-depth monthly magazine, Campaign helps marketers stay ahead of the issues impacting their business and keep abreast of the platforms, consumer behaviours and creative strategies that are driving innovation in marketing and beyond. From regular case studies to in-depth trends analysis, if it happens in marketing and it's amazing, inspiring, provocative and effective, you'll find it in Campaign.
Marketing Society members receive Campaign magazine and full access to campaignlive.co.uk as a benefit of membership.  To activate your online access please click here. (http://users.brandrepublic.com/membership/MarketingSociety/basic/)   You will need your Marketing Society membership number to hand.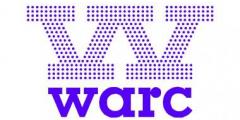 Established 25 years ago, Warc has customers in more than 100 countries around the world.  Warc are a trusted resource, recognised for the provision of the latest information and cutting-edge thinking.  Warc produces 'Market Leader', published on behalf of The Marketing Society. Click here to take a free trial.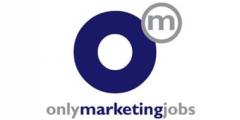 Only Marketing Jobs is rated the No. 1 niche career website in the UK. It displays the most up-to-date job vacancies in marketing. More than just an online jobs noticeboard, it is also a community builder and a thought-leader in social media, offering value through its online groups, networking events and an award-winning marketing blog. Visit onlymarketingjobs.com.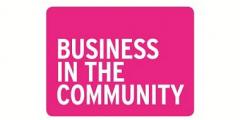 Business in the Community
Business in the Community stands for responsible business.
Building on 30 years of action, Business in the Community is working to shape a new contract between business and society, in order to secure a fairer society and a more sustainable future.
Today, we engage thousands of businesses through our campaigns. We hope you will join this progressive movement and become a member of Business in the Community.
Click here to find out more.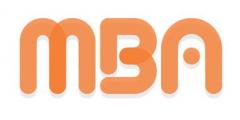 MBA is a creative agency for the digitally integrated world. Clients are big and small businesses, national and international, B2B and B2C. It is one of the world's leading independent agencies, with a proven track record in delivering ROI for clients using its Brand Action™ approach. This blends the art of insightful ideas with the science of rigorous and glorious execution. Visit mba.co.uk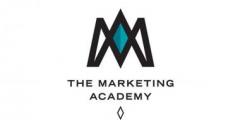 The Marketing Academy provides a unique forum for industry leaders, marketing gurus, academics, entrepreneurs and marketing practitioners to inspire, develop and coach an entire generation of future business leaders. The Academy awards free Scholarships every year to bright, naturally talented and high potential marketers who will receive world class mentoring, development and coaching from the good and the great of UK businesses. We are thrilled to announce a partnership between The Marketing Academy and The Marketing Society to accelerate the development of future marketing leaders. The program has been developed to provide scholars of The Marketing Academy access to our network, mentors, and outstanding events. Find out more about The Marketing Academy.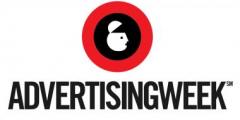 The world's premier gathering of marketing and communications leaders.
Now in its third year in Europe, Advertising Week is a hybrid of inspiring thought leadership featuring the world's best and brightest with engaging special events that galvanize targeted constituencies.
Advertising Week Europe draws from the client, media and broader cultural communities with a laser focus on key business drivers that shape and influence the global industry.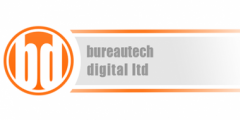 With a senior management team that first came together in the late 1980's Bureautech is blessed with a wealth of knowledge encompassing all aspects of business critical communications, and a partner base that enables them to identify the most efficient and cost effective solutions in various disciplines, including:
Telephony and IP technology
Data communication
Digital conversion and data capture
Virtual and hard copy archives
End to end document workflow
Print strategy and print product rationalisation
Printer / MFD supply
Cabling & electrical installation
Retweets & mentions
RT @TheMarketingSoc: 'There's a huge opportunity for leaders and brands to tap into under recognised talent and unlock the business potenti…
Our tweets