Digital Day: London – The Holy Grail
Date Of Event:
Wednesday, September 21, 2016 - 09:00
Sub Header:
Host, Jason Bradbury, The Gadget Show, joined us for our Digital Day with Salesforce
We were delighted that presenter of Channel 5's hit programme, hosted our event all around the notion of digital and marketing.
If you needed any more evidence, then the little bit of magic that is the phenomenon of Pokémon Go should have persuaded you that the tectonic plates of our world have shifted. The grassy heartlands of our parks are swarming with red-cheeked, grinning Pikachu.

We were seeking the holy grail in digital. Never has the promise of digital been more real. Never has the opportunity of digital been more urgent.
Building on our learnings from last year, this time we broadened the agenda ensuring that every session was relevant to daily challenges. Topics included:
The single view of the customer
The internet of things
Social customer service
Mobile marketing
Virtual reality
Paid advertising and more
Speakers
Gemma Greaves, Global Managing Director, The Marketing Society
Jason Bradbury, Presenter, Gadget Show, Channel 5, BBC 1 Games
Tom Smith, Product Marketing Manager, Marketing Cloud for Salesforce in EMEA Salesforce
Marcus Lambert, Chief Technology Officer, Omobono
Dominic Grounsell, Global Marketing Director at Travelex
---
By invitation only
This event was exclusively for corporate members of The Marketing Society.
For more information about our corporate membership packages and how you can engage your team please get in touch with James.
Join the conversation #digitalgrail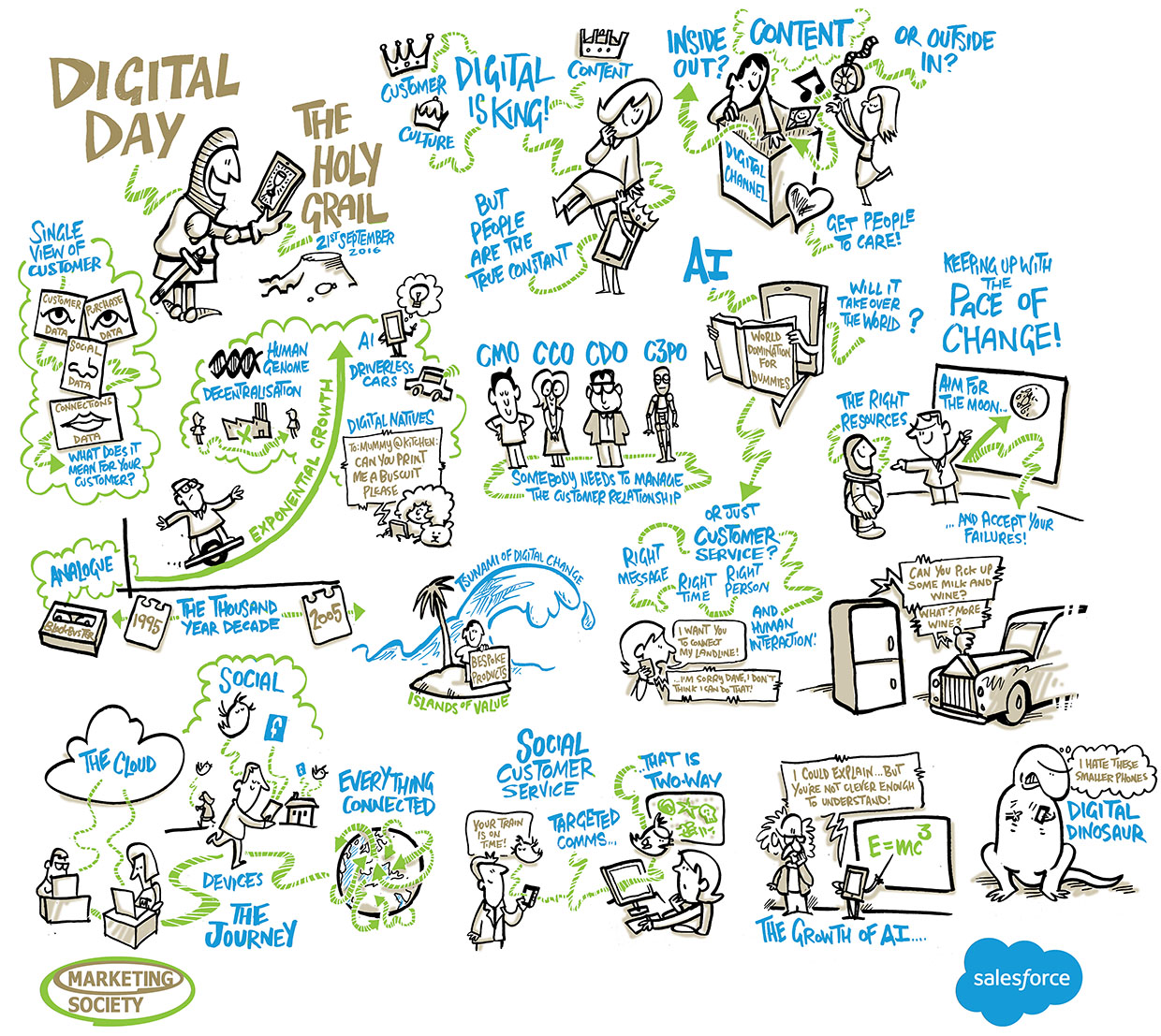 Artwork courtesy of Ludic Creative
Sign in to view prices and reservations details
Sign In
Welcome to the private portal for Marketing Society members.
Sponsors for this event