Inspiring Minds: Inspiring Creativity 2017
Date Of Event:
Thursday, September 7, 2017 - 16:00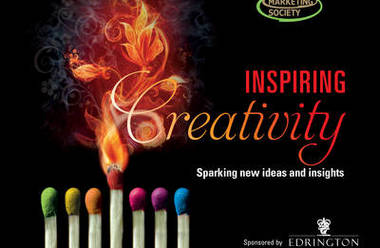 The Inspiring Minds programme is designed to inspire bolder and better marketing leadership but addressing key topics and issues for marketers by connecting them to expert speakers, case studies and great work.
The Inspiring Creativity session inspired our guests to recognise great creativity, be more creative in their work and offered practical examples of how creativity can used effectively within a marketing team.
We explored how creativity can be used to create a bolder, braver marketer and why it should be at the heart of all marketers' work.
Thanks to our fantastic lineup of speakers:
Speaker presentations can be found below:
David C, Gemma, David E, Stuart.
---
Sign in to view prices and reservations details
Sign In
Welcome to the private portal for Marketing Society members.
Google Map:
60 Renfrew St, Glasgow G2 3BW