Charlie Hedges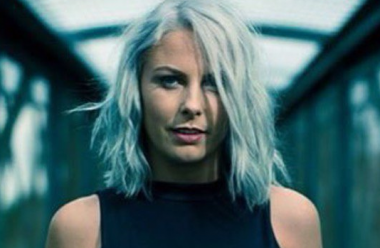 DJ/Producer and host of KISS FM breakfast show
The last 12 months have been something of a whirlwind for Charlie Hedges. Fresh off the back of her first #CharlieSays UK club tour, with her Charlie Hedges Presents podcast now syndicated across every British Airways flight worldwide, and with over two million people seeing the Skiddle.com Weekends Matter podcast that she fronts each month – it's fair to say that she has taken the electronic scene by storm. Somehow managing to find the time to hit the studio throughout all of this, the final piece to the Charlie Hedges puzzle is ready to fit into place as her debut release, Kaleidoscope, landed on Armada Deep in July.
A straight-up house track that screamed summer and put Charlie firmly in the deeper side of the genre, Kaleidoscope featured the inimitable vocals of Sonny Reeves, hypnotic vocals creating a hook that flows effortlessly over an infectious melody that forms the backbone of the track, throw in a bassline injected with serious groove and it put Kaleidoscope into undeniable earworm territory.
With a stacked summer diary that included dates in Ibiza at Ushuaia, Mallorca and at Disclosure's Wild Life Festival in the UK, Kaleidoscope's release was the bookend to Charlie's busiest season yet. Not content with being a firm feature in the lives of her 1.8 million daily radio listeners on KISSFM, Charlie Hedges is fast becoming a formidable and in-demand name on the dance music scene.
Having conquered the airwaves, the skies and the dance floors already, expect to see more releases from Charlie in the coming months.
Charlie says: turn it up.
Charlie's latest Mix - https://www.mixcloud.com/skiddlecom-weekendsmatter/charlie-hedges-presents-skiddle-podcast-008-guest-mix-dj-skt/
Charlie DJing at Isle of Wight Festival --https://www.facebook.com/charliehedgesfriends/videos/845499358877020/
For bookings contact – mailto:[email protected]

#CharlieSays
@charliehedges