Crista Cullen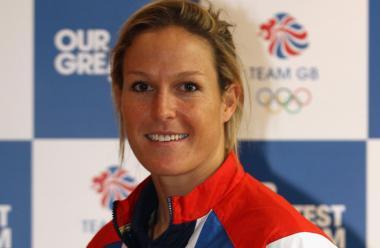 Hockey Defender, Team GB
Rio 2016 Olympic Gold Medalist and London 2012 Olympic Bronze Medalist, Crista Cullen, is widely recognised as one of the best hockey defenders in the world. She was 1 of 366 athletes representing Team GB, winning gold during the Rio 2016 Olympics and she was also 1 of 542 athletes representing Team GB during the London 2012 Olympics with her bronze medal contributed to the 65 medals won at that games.
Crista has over 185 Great Britain and England combined caps, Commonwealth, World Cup and European cup bronze medals, awarded Great Britain's Hockey player of the year (2006) , named three times in the International Hockey Federation's World All Stars Team (2006, 2007, 2010). She was Great Britain's top goal scorer in the Beijing Olympics, and joint top goal scorer at the London Games.
Born in Lincolnshire, Crista spent her early life growing up in Kenya, where her family still live, before moving to Leicestershire at the age of 12 to attend Oakham School, in Rutland. She went on to study Business Studies at Nottingham Trent University achieving a 2:1 Hons degree. Crista has worked at Sports Recruitment International before London 2012 as their Marketing Manager. After retirement she was invited back to fight for a place in the Rio Olympic Games squad, and alongside her ambitions for a third Olympic appearance she is working as the Head of Marketing for Duke's Sports Travel offering world class tours all over the world. Crista also offers coaching and speaking at various venues please see Appearances Page for more information.
Crista started her hockey career at the age of just 9 at Banda School in Kenya and was only introduced to an astro turf at the age of 14 during Leicestshire U15 hockey trials. Crista hockey accelerated quickly, playing County, Regional and England before being honoured with her Great Britain Cap when she was 18 in 2003. Throughout her entire hockey career Crista has been dedicated to Leicester Hockey Club and has been an influential part of the team for over ten years.
Leicester have sucessfully won the English Premier League title 4 times, and have represented in Europe achieving a silver medal in 2011. Crista dedication to Leicester Hockey Club earned her the honour of being Hockey Writers' Club Player of the Year in 2005 and 2007.