David Eustace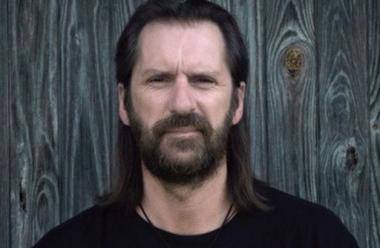 Photographer & Doctor of Arts
David Eustace is widely respected as a photographer's photographer as well as a Doctor of Arts. David's introduction to photography came later in life at 27, when he borrowed a camera from a friend, and what was a hobby soon became a passion. Before enrolling in full time education at the age of 28, David worked as a prison officer at Glasgow's notorious prison HM Barlinnie, as well as working in HM Royal Navy. After undertaking a 3 year Bachelor Arts degree at Edinburgh Napier University and graduating with distinction, David worked with GQ, ES magazines, Vogue and Sunday Times Magazine, to name but a few. Sophia Loren, Sir Paul McCartney and James Earl Jones are just a few of the individuals who were captured by David during his career and feature as part of his impressive portfolio.
David's work is held in both private and public collections including Deutsche Bank, The National Portrait Gallery and Glasgow Museums and Art Galleries.
In 2013 David exhibited his Highland Heart portfolio in New York City to launch the cities Scotland Week celebrations. The show was opened by Alex Salmond, Scotland's First Minister at the time.
David, who now lives between New York and Glasgow, continues to create bodies of work that are powerful in their simplicity and are highly respected in both the worlds of art and commerce.
@EustaceSays