Doug Zarkin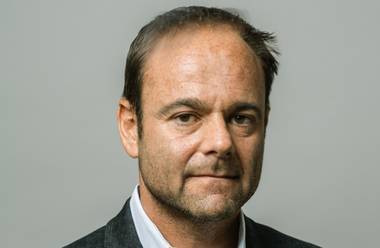 Vice President - CMO Pearle Vision, Luxottica
Recognized as a global strategic retail and brand marketing expert, as the VP CMO for Luxottica's Pearle Vision Business, Doug has led the transformation of the brands global strategic marketing, e-commerce, visual merchandising, product promotion, and store design functions.
His work is currently the subject of a Harvard Business case study on brand rejuvenation.
Doug has earned an impressive array of honors for his marketing and brand building work, including The Innovation Award from The CMO Club, a Silver Clio Award, El Sol Award, Effie Award for Health Care Services Marketing (twice), WWD's Best Executed Launch Strategy Award, the American Legacy's Silver Halo Award for Cause Related Marketing, and the Bulldog Drummond Social Media Award for Best Social Media Platform.
He's also been named "Marketer of the Next Generation" by Brandweek and "One of the 15 to Watch" by The Youth Marketing Newsletter.
His public presence includes appearances on all of the major broadcast networks; in Forbes, The Economist, The New York Times, and The Huffington Post; and as a guest lecturer at many top universities, such as Harvard, NYU, Duke, Xavier, Miami of Ohio, and the Hebrew University of Jerusalem.