Dr Orit Wolf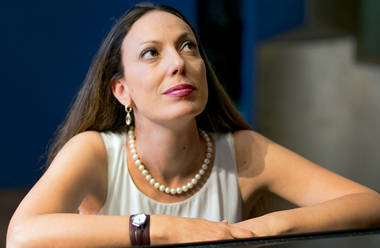 Pianist and composer
Dr. Orit Wolf is one of Israel's Leading concert pianist who performs over 100 concerts a year worldwide.
She has graduated from Boston University and the Royal Academy of Music with highest distinctions and full scholarships and was one of the youngest lecturers at the Tel Aviv University as well as at the Royal Academy, London where she is currently teaching.
Wolf is a recipient of numerous international prizes including the Kahn award for the Arts.
In 2008 she was given the prestigious ARAM prize by the Royal Family in Britain for her outstanding contribution in music and art. In 2010 The Marker Magazine has chosen her among the 100 most influential personas of the year- being an international lecturer on music, innovation and leadership.
Follow her @orit_wolf