Elissa Montanti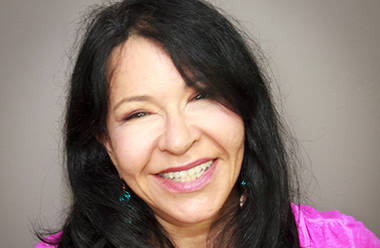 Founder and Director, Global Medical Relief Fund for Children
A child's plea for help asking "God and all merciful people to help me getting prosthetics", forever changed Elissa Montanti's life. Those words, written in a 1997 letter by a Bosnian boy who had stepped on a land mine and lost both arms and one leg, moved American Medical Technician Elissa Montanti into action to help child victims of the 1990's war in Bosnia & Herzegovina, in the former Yugoslavia.
A native of Staten Island, New York, Ms. Montanti reached out to help child victims of Bosnia's civil war. She approached the then United Nations Ambassador from Bosnia, with an offer to send school supplies and toys to children there. The Ambassador responded by reading her the young boy's letter, and Ms. Montanti quickly comprehended the far more urgent needs of the children in war-torn Bosnia. She immediately began to recruit airlines, hospitals, physicians and prosthetic companies to donate their services. The boy, who wrote the letter, Kenan Malkic, and his mother, soon arrived at JFK Airport, and were both welcomed into Elissa's home. During their four months stay in the U.S. and through Elissa's tireless actions, Kenan received two new arms, a new leg, and along with them, a new life.
Soon after, Elissa founded the non-profit, non-partisan Global Medical Relief Fund (www.gmrfchildren.org). Their mission is to aid children who are missing or have lost the use of limbs or eyes, have been severely burned, or have been injured through war, natural disaster or illness. A 501c3 organization, GMRF is supported entirely by private donations and grants. Since it's founding in 1997, GMRF has brought and helped children from over 44 countries. The injured children come from regions who that can offer only minimal medical care, poorly fitted prostheses, or none at all.
In her own words, Elissa has brought together a unique team that "makes miracles happen," including the Shriner's Hospitals for Children in Philadelphia, Boston and Erie, who provide surgery, prosthetics and rehabilitation, Northwell Staten Island University hospital, Winthrop University Hospital, Nassau Hospital. Ms. Montanti feels that each child she is able to help through the GMRF becomes an "ambassador" who can return home not only with a healed, mended body, a new hope for life, but also with an experience of "America at its best." Witnessing the human suffering during visits to Bosnia, Iraq, Haiti and Syria border has only confirmed to Elissa that charity is so much bigger than one person. "Healing wounds, easing pain and putting back together a broken child is its own reward," she says. "What more important mission is there then aiding innocent, victimized children?" In GMRF'S "Dare to Dream House "children from all corners of the earth and their guardian, bond heal and form a family.
Ms. Montanti lives in Staten Island, New York. Her passions include music, painting and poetry. Her poetry has won recognition from the American Poetry Society.
In addition, in August 2012, Penguin Books released "I'll Stand By You" which tells Elissa's story and the story of her founding of the Global Medical Relief Fund.
For further information, visit www.gmrfchildren.org