Essa Al Ansari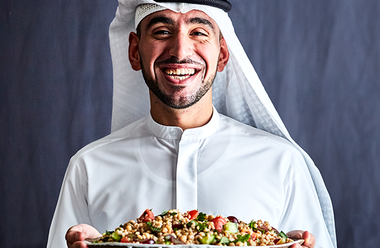 Founder, Fitness with Essa
Essa Al Ansari has come a long way from being "fat" to now being one of the leading fitness experts in the UAE who has lost around 83Kg. Born on 24 September 1991, Essa is a member of the reputed Al Ansari family who own some of the UAE's finest business in the Hospitality and real estate sectors.
Using his weight loss transformation as a means of motivating others, Essa initiated a campaign which was designed to motivate others by talking about his journey to others and by providing advice on how to stay fit and healthy through motivational tours, government sectors, banks and even events around the World. In the short pace of time since he started his "Fitness With Essa" campaign, he has done countless tours and has also participated in events.
He explains that the outcome has been rather fruitful and interesting. His goal is to become a global speakers to help as many people as possible around the world! Essa is also the face of one of Dubai's biggest events "Dubai Fitness Challenge" and thinks that this event is amazing and helps as manny people as possible.