Fiona Gordon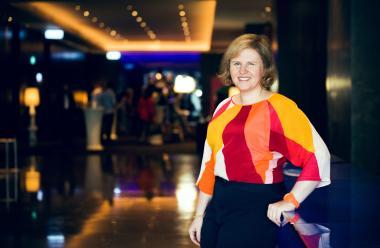 Group Transformation Director, Ogilvy & Mather UK
Fiona is the Group Transformation Director for Ogilvy & Mather UK. She has spent her whole career at Ogilvy, having joined as a Graduate Trainee. Fiona was born in Glasgow but as her parents had both attended and loved Edinburgh University, she made the great cross over to the east to read English Literature at Edinburgh. She was recruited in her final year into the graduate training programme and world of advertising at Ogilvy & Mather.
Fiona began her career at Ogilvy & Mather London in account management, working on clients such as American Express, Unilever and Argos. She then had roles in New York and Asia working on blue chip clients.
She has recently returned to London having been the Group Chairman of Ogilvy Singapore for the past 4 years. Under her leadership, the Singapore agency was named Campaign Asia's Creative Agency of the Year, and Marketing Magazine's Agency of the Year. She was also named Campaign Asia's Southeast Asia Agency Head of the Year and was Chair of the local Effies.
In her new UK role Fiona is working across the 1800 people in the Ogilvy UK Group to pull together talent and capabilities to build creative cross-disciplinary teams that meet clients' evolving needs.
As a student in Edinburgh Fiona used to work at the Tourist Office during the Edinburgh Festival, and recalls coping with all the varied and sometimes rather surprising requests from visitors – it was a great way to experience the Festival first hand.