Graham Fink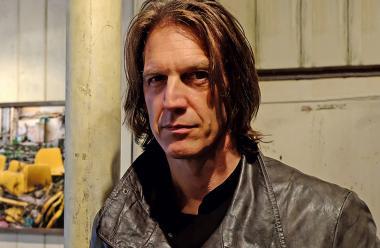 Chief Creative Officer, Ogilvy & Mather China
Graham Fink is one of the world's most awarded and diverse creatives. An ad man, photographer, film-maker and multimedia artist.
His work includes campaigns for Dixons, Land Rover, Ariston, Silk Cut and Coca-Cola. His iconic British Airways commercial, 'Face,' was named among the 100 Greatest Ads of all time.
In 1996 he became the youngest ever D&AD president and was voted into the Art Direction Book, representing the world's top 28 Art Directors.
In 2001 he set up his own production company thefinktank, directing music videos, commercials and short films.
He founded theartschool (described as Britain's most radical art school) holding monthly sessions in venues as diverse as the House of Commons.
In 2011 he became Chief Creative Officer of Ogilvy & Mather China. The following year he won Ogilvy Asia's first ever Cannes Grand Prix.
As a multi-media artist he has had a number of exhibitions in London and Shanghai.
One entitled Drawing with my eyes, for which he designed a piece of software that enabled him to draw portraits using only his eyes.
Connect with Graham on LinkedIn and follow him on Twitter @graham_fink.