Hassan Akkad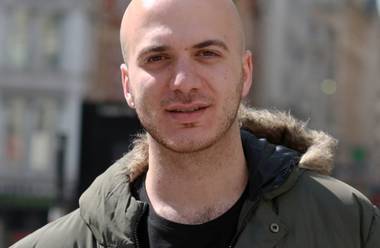 Storyteller, Film Maker, BAFTA Award Winner for "Exodus"
Hassan Akkad arrived in the UK after 87 days of travelling, fleeing his home and job as an English teacher in Damascus, Syria.
He shares a story and experience of many refugees fleeing conflict, a story that we hear reports of on the news but that the majority of people have no experience of.
Hassan has told this story in a ground-breaking way.
Production company KEO Films provided Hassan and five other refugees with camera phones to record their tumultuous journeys to seek refuge in Europe pieced together in the documentary Exodus: Our Journey to Europe on BBC2.
Follow him @hassan_akkad