Hew Bruce-Gardyne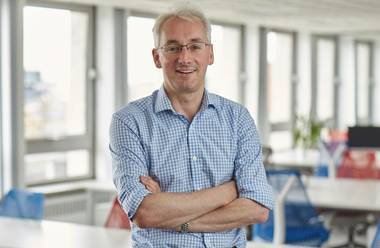 Co-Founder, TVSquared
A recognised thought leader in data analytics and modeling, Hew leads TVSquared's technology development and roadmap. Hew has spent the majority of his career finding new and innovative ways of making data analytics transformative for businesses that span industries.
As principal analyst and Head of IT Analytics at Sumerian, a provider of big data analytics for retail and investment banks, Hew was responsible for optimisation modeling and analysis for big-name financial clients across the globe. He was also the CTO and Head of IT Analytics for Registers of Scotland, a department within the Scottish Government that maintains records related to land, property and other legal documents.
Outside of work, Hew's household is busy with three teenage boys with interests as diverse as climbing, rugby, tennis, archery, Chinese and five musical instruments between them.