Jeremy Waite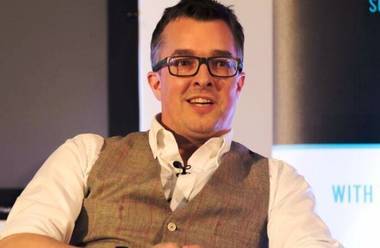 Chief Customer Officer, IBM iX
Jeremy works at IBM iX where he celebrates the work of their customers in media, entertainment, energy and utilities. Jeremy works with global design teams, engineers, data scientists, researchers and developers and helps organisations to disrupt their themselves and transform their business, all with the goal of improving customer experience.
He gives around 50 keynotes each year on stages around the world and work alongside IBM iX's research partners to help create new insights around changing customer behaviour and marketing trends.
Jeremy hosts The Ten Words Podcast (inspired by his book), releasing a new episode each week, focusing on a famous person who has changed their life with a ten words quote. All profits from the Ten Words book were donated to the NHS to help pay for two NICU incubators, like the ones which saved the lives of his identical twin girls. You can read more on his blog at jeremy.live/tenwords.
In past lives Jeremy has owned his own agency, written some books and worked for brands such as Nike, MTV, Rovio, LVMH, Uber and Vodafone. He has worked on strategic accounts with Facebook's largest ad agency and led marketing strategy teams at Adobe and Salesforce. He has also spent some time as a giraffe keeper!
• Voted the #1 Most Influential Person on Twitter for #BigData by Onalytica
• Top 100 Digital Marketer Globally (Digital Scout) 2019
• Top 30 Global Social Influencer on #AI in 2017
• Top 10 Most Influential Tech Professionals by B2B Magazine 2017
• Top 30 Most Influential Digital Marketer in the world 2016 by Onalytica
• The 3rd most Influential Social Media Marketer in the UK The Drum