Joe Wicks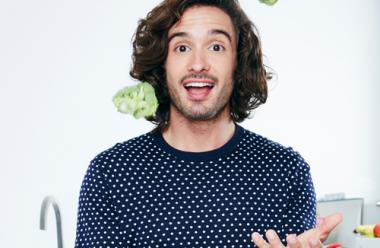 The Body Coach
Described as the Jamie Oliver of nutrition, social media star Joe Wicks, The Body Coach is the UK's first Instagram Superstar and best selling author.
Hailing from Epsom, Surrey but now a south London local, Joe has always been interested in fitness & nutrition. His first job was in a local sports shop, followed by a stint as a lifeguard before heading to St Mary's University in Twickenham to study Sports Science.
With a grounding in physiology and anatomy from his studies, Joe set up as a personal trainer and his interest in nutrition grew. Irritated that clients often trained hard but neglected nutritional advice, Joe wanted to show what could be achieved by eating correctly. He set up The Body Coach business and developed his trademark 90 day Shift, Shape & Sustain plan and has already transformed the bodies of more than 70,000 clients.
Posting #Leanin15 recipes on Instagram for inspiration (15 second videos, for 15 minute meals) Joe has taken the online nutrition world by storm and is a social media megastar, gathering over 499,000 Instagram followers in less than 18 months.
Joe has a really exciting year ahead with lots of top-secret projects in the pipeline. 'Lean in 15' was published in December 2015, having already topped the Amazon pre-order before release. With three more books to follow, Joe is destined to dominate the health and fitness charts from this point on.
Joe is the antithesis of the diet and fitness guru; there's no shouting or starvation, instead Joe is full of smiles and encouragement.
Follow him on Twitter @thebodycoach, Instagram, YouTube and Facebook.