Julie Ashworth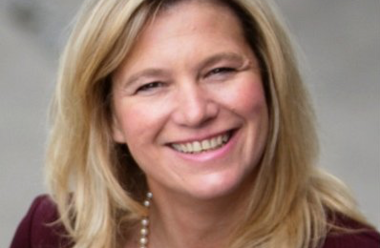 CEO, BroadReach Ltd
Round The World Yachtsman, Julie Ashworth, is CEO at BroadReach Ltd, an International Leadership Development Company based in Edinburgh with over 60% of its clients worldwide, from Australia and the US, to South America, Vietnam and the UAE. With strong roots in Retail, its' clients now span multiple industries with a commonality of multiple channels to markets or operations in multiple geographies.
After leaving school with GCSEs in English and Cookery, she went onto do A levels in Theatre Studies and Design and a Degree in Theatre and Photography. In order to fund a Marketing postgrad qualification, she began working evening/night shifts at her local Tesco and it was here that her corporate career began.
From their graduate training programme she became a stores Executive at Tesco and a number of Retail Directorships followed, ranging from Liberty of London to Punch Taverns. Internationally she was Executive Retail Partner for IBM covering EMEA and East Coast USA.
Julie is a Board Advisor, Ambassador and presenter at WOB, Women on Boards, where she works with FTSE 350 groups to pragmatically and actively develop Inclusion and Diversity in the BoardRoom.
She was, until recently, Executive Chair of Clear Returns: an established predictive tech start up based in Glasgow, whose technology predicted what would be returned when you buy online. This role has taken her to Silicon Valley where as part of SVc2UK she met with Google, Facebook, Huddle and others as part of the International Tech start up and scaling scene.
Julie is also on the Advisory Board of Founders 4 Schools Edinburgh which uses Ai technology to match business and educators, giving young people access to entrepreneurs and established businesses.