Karen Blackett OBE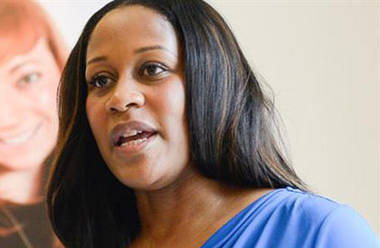 Chairperson, MediaCom
In 2008, Karen became MediaCom's Chief Operations Director for EMEA. Priority markets included Russia, Turkey, France, Spain, Portugal, Poland, Czech Republic and South Africa. After 3 years strengthening the EMEA network, during which time MediaCom moved from the 5th to 3rd largest EMEA network media agency, Karen was promoted to CEO of the UK Office in January 2011, running over £1.2bn of media billings and over 1,100 people.
During Karen's tenure as CEO the UK business won over £790 million of new business. In 2015, Karen led the agency to win the coveted Tesco business, after over 23 years with their incumbent agency. MediaCom were voted Agency of The Year by industry magazine Campaign, for an unprecedented two years in a row, in both 2013 and 2014. In January 2016 after serving as CEO for 5 years, Karen was promoted to Chairwoman of MediaCom UK.
In 2012, Karen launched an Apprenticeship Scheme for 18-24 year olds at MediaCom, working with Tim Campbell, MBE and The National Apprenticeship Service. This is helping to fulfill a personal lifelong passion to find, discover and mentor talent from all backgrounds and classes in order for them to get a foot in the door of The Advertising Industry.
The Apprenticeship scheme is the first government approved scheme for any media agency in the UK, working with Outsource Training and leading to an NVQ in Marketing and Communications. Karen has hosted two House of Lords Peers at MediaCom HQ to teach them about the scheme and meet her first ten successful apprentices.
Read her full bio here