Marcus John Henry Brown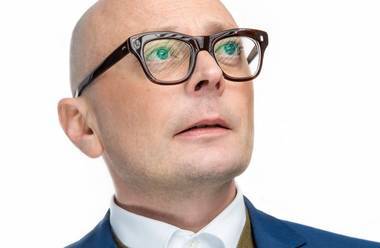 Founder, Office for Creative Intelligence
Born the son of lorry driving Scotsman, Marcus moved to Germany in 1993 having studied Art & Social context at Dartington College of Arts . He has over 24 years of professional communications experience and spends his time answering questions for big brands, consultancies, agencies as well as small to medium-sized businesses.
He is a performing artist and creative mentor living and working in Munich. He founded MJHB Office for Creative Intelligence in 2014 and CreativeWalks.com in 2015.
The Passing is a critically acclaimed performance that is part of the Black Operative Department series. The department is a fictional clandestine innovation agency created by Marcus to imagine darker futures in fictional worst-case scenarios, and start sketching more accurate futures of things.
The series includes The Snowdon Pitch (2014), Purpose of Entry (2015), The Parallel (2015) and Love, The Machine, and The Ghost (2017).
---
About The Passing
Set in 2059, The Passing is a performance that explores a society designed by advertising executives, biochemists, spies, technology startups and influencers. It describes a future where too much trust has been placed in products created by a privileged, technology-driven culture.
The Passing encourages the audience to imagine a much better future than the one the performance describes and asks them to work towards making that better future happen. The performance urges people to take a long hard think about the trajectory of our society and how our relationship with technology, media and the never-ending cult of influence are all propelling us towards something unimaginably dark.
Follow him @MarcusJHBrown