Martin Glenn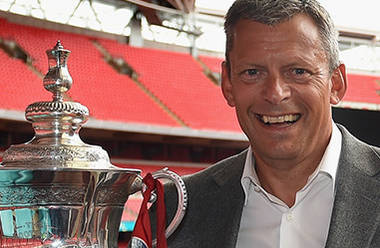 CEO, The Football Association (FA)
Martin Glenn joined the FA in March 2015 following a successful career at three of the largest companies in the UK.
He spent 15 years at Walkers Crisps/ PepsiCo where he over saw the growth of the Walkers Crisps from a regional brand to Britain's biggest supermarket brand. From there he moved to run two Private Equity backed companies, BirdsEye and United Biscuits. He lead the latter to a successful sale at the end of 2014.
In 2003 Martin was voted CEO of the year by Marketing Magazine and he was President of the Marketing Society from 2013-16. He joined the board of the Football Foundation in 2016.
His involvement in football predates the FA role. He was Non- Executive director of Leicester city from 2002-06 and took his Level 1 FA Coaching badge in 2002.
Since joining the FA he has undertaken a process of modernising its practices and relationships and restoring its financials to allow more investment into Football projects. The FA's investment into the game now stands at a record high of £125 million a year and this has been reflected in Tournament Season winning the FIFA U'20 and FIFA U'17 Men's World Cup's and reaching the Semi-Final of the 2018 FIFA World Cup in Russia