Petra Cameron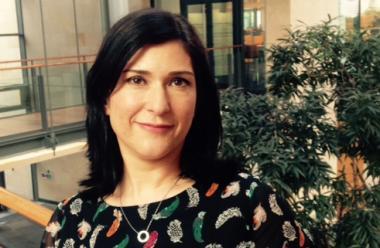 Head of Advertising, RBS
Petra is Head of Advertising at RBS, currently managing NatWest and Royal Bank of Scotland national advertising.
She started her marketing career at the Leith-based ad agency formerly known as SMARTS (currently known as The Gate). Petra's role as Head of Client Services gave her overall responsibility for a breadth of clients including First Group, Age Concern and The Scotsman.
She made the treacherous leap client-side to RBS more than 8 years ago and during that time has looked after RBS' media planning and customer segmentation, as well as the bank's sponsorship programme including the 6 Nations, before returning to where her career started in advertising.
She has worked on many award-winning creative campaigns, and garnered a number of effectiveness awards throughout her career. Petra's a passionate advocate of an insightful (but succinct) brief and a firm believer that the quality of the creative work reflects the quality of the brief.
She lives in Edinburgh with her husband Gary, two young kids and a wee black hamster called Peppe.