Robin Wight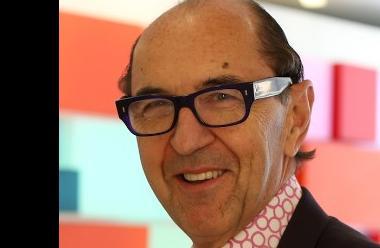 President, Engine
As President of both Engine and WCRS, Robin was part of the management team that led the management buyout from Havas in 2004. Robin began his career by setting up a student advertising agency while he was still an undergraduate at Cambridge. After working as a copywriter in a number of agencies, including Collett Dickinson Pearce and Partners, he co–founded Wight Collins Rutherford Scott with Peter Scott in 1979.
Though Robin Wight has spent his whole career in advertising, he has always had a number of outside interests. From 1992 — 2002 he was Chairman of the Duke of Edinburgh's Award, Charter for Business, which has since raised over £40 million. From 1997 — 2005 he was Chairman of Arts and Business which encourages British businesses to invest £140 million a year in support for the arts. In the 2000 Birthday Honours Robin Wight was awarded a CVO for his services to the Duke of Edinburgh's Award, Charter for Business. In 2003 he founded the Ideas Foundation, a charity which helps identify and nurture creatively gifted young people from ethnic minorities through the award of Creativity Scholarships.
For the last three years he has been working on a study looking at the way the brain processes communications built on the latest learning from evolutionary psychology, cognitive psychology, and neuroscience. Linked to this, in 2007 he published "The Peacock's Tail and the Reputation Reflex: The Neuroscience of Art Sponsorship".
In 2011 Robin was proud to be one of the Founders of plotr, the Government backed website to help young people into the world of work.
Despite a 32 year commitment to marketing BMW, Robin rides a Boris Bike every day.