Tor Garnett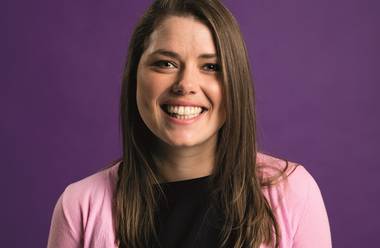 Co-founder, Police Now
Tor is a Detective Superintendent in the Met Police. She joined as a probationer in 2008 and has since worked across London in local policing and specialist crime roles, most recently as a Senior Investigating Officer in Specialist Operations.
Tor is passionate about improving policing and the Met through collaboration and energetic leadership. In 2012 she founded the Commissioner's 100 – a frontline do-tank which ran for 5 years which built a bottom up change movement within the Met that harnessed the experience, innovation and spirit of frontline officers. In 2014 she co-founded Police Now – a 2 year entry route and leadership programmebased on Teach First to attract exceptional, diverse, emotionally intelligent graduates into policing. It is about to welcome its fourth cohort of 300+ participants. Tor is currently leading the cross-sector anti-violence collaboration 'Take 90' to challenge violence norms in London.
Tor has a first class honours degree in Natural Sciences from Gonville and Caius, Cambridge, is a Fulbright Scholar and featured last year in Management Today's 35 under 35. Tor is a hugely proud Fulbright Scholar; in 2015 she spent 19 weeks with George Mason University, the NYPD, LAPD and Chicago PD researching unconscious bias within policing and the exacerbating effect of common training methods. She used this learning to then design the inaugural 6 week Police Now Summer Academy training methods and content.