Troy Williams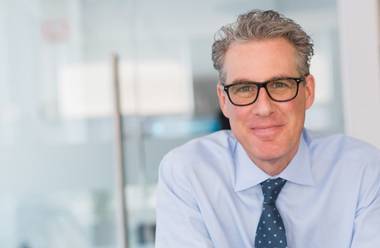 VP for Brand and Marketing, FIT
Troy Williams, Vice President for Brand and Marketing at FIT, is currently re-branding FIT as part of the college's strategic plan, positioning the college for the future.
Troy oversees all brand and marketing initiatives, including all of the college's digital and social channels. He can also be found in the classroom at FIT, teaching various disciplines of design & branding as an adjunct assistant professor.
Prior to FIT, Troy was Vice President for Global Brand Management and Design at American Express. At Amex, Troy was responsible for delivering strategic branding and design solutions for the global enterprise, insuring the alignment of business and brand objectives.
Before joining American Express, Troy held various positions of increasing responsibility at companies with great brands such as Chanel. He is a graduate of FIT.