Victoria Milne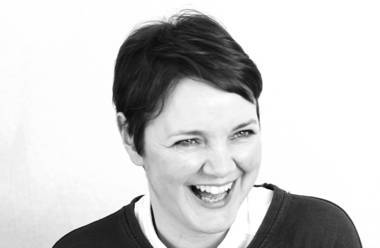 Strategic Planner, The Leith Agency
Victoria had an unlikely start to her planning career, having just finished studying sculpture and set design, in 1997 she made her way to London. After a short and unsuccessful stint as a receptionist she stumbled into the planning department of Fitch London. She worked there for three years gaining experience on a wide range from brands from Max factor to Camden Borough Council.
She then moved back Scotland to work as an advertising planner firstly at 1576 Advertising for 6 years and latterly at The Big Picture for five years. In these agencies she gained valuable experience on a variety of client accounts from the public and private sector including VisitScotland, Scottish Government, National Trust For Scotland, Glenmorangie and SNH. She received brilliant mentoring and direction from many very talented folk from all departments of the agencies.
She joined The Leith agency as an associate planner in April 2012, since then she has planned on many inspiring briefs from brands such as IRN BRU, Baxters, Network Rail, Dobbies and The Famous Grouse. The agency has worked on the IRN-BRU advertising for over 20 years so keeping the briefs as 'inspiring' as possible is a constant requirement of her role.