Does humour travel across borders? Tips for marketers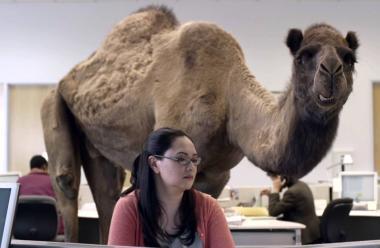 1. Know your audience
One Israeli coffee brand made by international food and beverage giant Strauss Group, uses the idea of stereotyping to create a comedic connection with the audience.
2. Language-specific puns can yield a viral pay-out
American retailer, Kmart, reminds the audience what makes puns so funny. The series of viral ads relies heavily on language-centred humour, while also harnessing the understanding that Americans tend to embrace more 'in-your-face' humour.
Another example of this comes from an American insurance company, Geico. The brand decided to exemplify a term that is typically used only in English speaking markets.
3. Always link humour back to your brand's mission and message
Global car manufacturer, Ford, proves that foundational brand messaging can be communicated in a number of comedic and relevant ways.
In a more recent effort to incorporate a new global brand message into its marketing, Ford Canada uses a funny, out-of-this world scenario to communicate its Go further campaign.
Whether cultures prefer satire, slapstick or more aggressive humour, the fact remains that this human expression exists in every area of the world.
---
Read more from Creative Culture in our Clubhouse.

Number of views: 1418