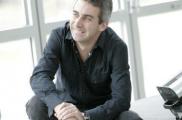 Peter Fisk gives us his insider tips on Dubai, Istanbul and LA.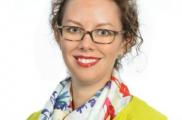 Group Executive, Marketing at Dimension Data gives us her insider tips on Hong Kong...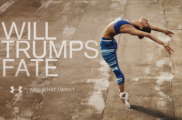 The Cannes Festival of Creativity (formerly the Cannes Advertising Festival) finished a few weeks ago..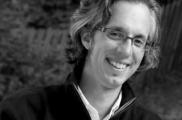 Advertising Week's Doug Zanger (with a little help from Steve Potestio, Andy Askren and Terri Nopp) gives us his...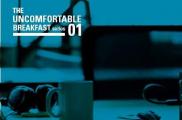 What are we doing as senior marketers to ensure we are skilled and fit for purpose in our businesses? Our SEA chair...
Partners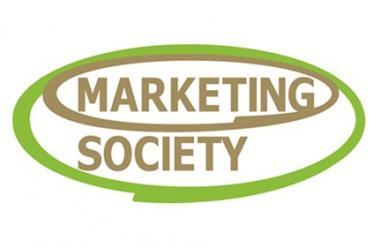 The Marketing Society Partner Opportunities
At The Marketing Society we pride ourselves on developing long standing strategic relationships with our sponsors and partners. 75% of our partners renew and continue to enjoy connecting with our members.
Read more on our opportunities.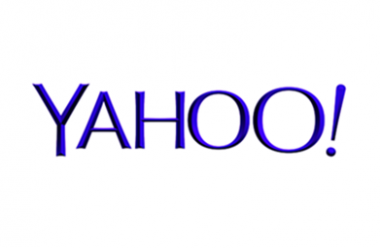 Yahoo is a guide focused on making users' daily habits inspiring and entertaining. By creating highly personalized experiences for their users, Yahoo keep people connected to what matters most to them, across devices and around the world. In turn, Yahoo creates value for advertisers by connecting them with the audiences that build their businesses. Yahoo is headquartered in Sunnyvale, California, and has offices located throughout the Americas, Asia Pacific (APAC) and the Europe, Middle East and Africa (EMEA) regions. For more information, visit the pressroom or the Company's blog.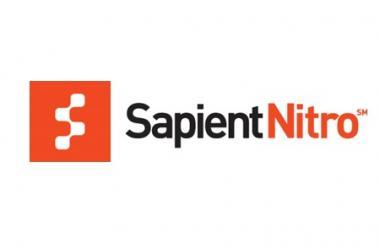 Sapient is an interactive marketing, creative design and technology services agency that provides business, marketing, and technology services to clients. The company operates three divisions, SapientNitro, Sapient Global Markets and Sapient Government Services.The company headquarters is in Boston, MA, USA
Sponsors & Affiliates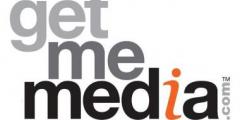 Getmemedia.com is the place for brands and their agencies to find great marketing, media and sponsorship solutions. Their website hosts a database of over 2,000 ideas and case studies you can search to find inspiring and relevant solutions to help you create fantastic marketing campaigns.
Get Me Insight is Getmemedia.com's media training programme for marketing teams, in which they work with the industry's leading speakers to deliver inspiring, bespoke sessions which meet your team's needs.
The Festival of Marketing is a celebration of the modern marketing industry in all its glory. With digital transformation defining our future, fearless marketers meet to confront trends, embrace challenges and push the boundaries of excellence.
This year's agenda stems from the Modern Marketing Manifesto, covering ten themes critical to digital transformation: Strategy, Data & Analytics, Insight, Content, Social, Personalisation, B2B, Brand & Creative, Multichannel and Customer Experience.
The Festival arms professionals right across the industry - from data fiends to campaign crafters - with the knowledge, inspiration, and best practice to raise their game.
Experts and pioneers spark discussions in a unique mix of Q&As, debates, case studies, workshops and more. But it doesn't stop there. In true festival spirit, conversations spill out into the venue's 'high street' cafes, juice bars and lounges during the day, while the buzz continues over drinks
Find out more here.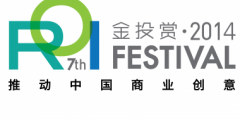 ROI Festival is a creative award, the first and the largest of its kind in Greater China, celebrating works that help to realize the business value. It is in the Award's DNA to salute the ideas that leverage consumers' needs resonating and impacting on the people from China and abroad.
ROI Festival's mission is to form a creativity force, which is uniquely Chinese, but also recognized by global marketers and consumers.

The world's local bank that was originally founded to finance trade between Asia and the West becomes one of our first corporate members and global partners in Hong Kong. HSBC aim to be where the growth is, connecting customers to opportunities enabling businesses to thrive.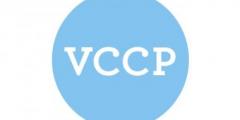 So what do we actually do? We describe ourselves as Transformation Experts. Put simply we exist to transform the fortunes of our clients. Success in our book is helping O2 move from 4th to 1st in market share 36 months after launch or helping easyJet's share price fly from £4 to £14 in 24 months. Don't get us wrong, we love our creative gongs and we get our fair few, but what really gets us out of bed in the morning is business transformation.
We are looking forward to working closely with Campaign's Advertising Agency of the Year 2013, VCCP, on the creative for the Annual Conference & Dinner as they bring to life our 2014 theme of 'Reset'.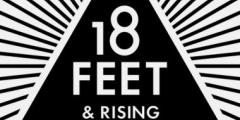 18 Feet & Rising join as partners in 2014, supporting with creative for our Awards for Excellence as well as other campaigns such as Advertising Week and our exciting launch in Asia. We are looking forward to 18 Feet's fresh and innovative approach, keep an eye out for their work.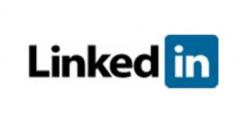 LinkedIn is the world's largest professional network with 250 million members in over 200 countries and territories around the globe.
Their mission is simple: connect the world's professionals to make them more productive and successful. When you join LinkedIn, you get access to people, jobs, news, updates, and insights that help you be great at what you do. Click here to find out more.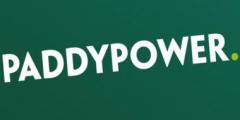 Paddy Power is an Irish bookmaker. Offline it conducts business through a chain of licensed betting shops in the United Kingdom and Ireland, and by operating Ireland's largest telephone betting service. Online it offers sports betting, online poker, online bingo, online casino games and spread betting. They're known for the Mischievous campaigns and promotions. Read more about Paddy Power here.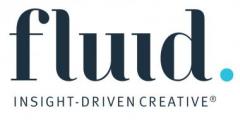 An insight-driven creative agency delivering brand and marketing solutions founded in strategic thinking. fluid's diverse team offers a unique combination of skills under one roof, producing intelligent marketing strategy delivered across advertising, branding, creative and digital.
They empower brands to connect with their most important audience in a relevant and distinct way, providing measurable ROI in a multi-channel world.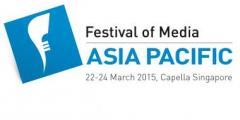 The Festival of Media Asia Pacific provides the perfect platform for you to discover the latest trends, insights and best practices in APAC, over two days in Singapore. Bringing together the largest gathering of senior global and regional marketers, media owners, agencies and ad technology companies from across the region, this event offers unparalleled learning and networking opportunities.
The conference agenda includes exclusive content about what drives media across China, Malaysia, Indonesia, India and the Philippines, with the closing awards night celebrating the very best media work.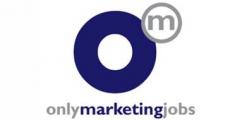 Only Marketing Jobs is rated the No. 1 niche career website in the UK. It displays the most up-to-date job vacancies in marketing. More than just an online jobs noticeboard, it is also a community builder and a thought-leader in social media, offering value through its online groups, networking events and an award-winning marketing blog. Visit onlymarketingjobs.com.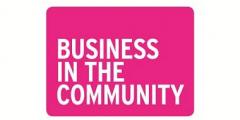 Business in the Community
Business in the Community stands for responsible business.
Building on 30 years of action, Business in the Community is working to shape a new contract between business and society, in order to secure a fairer society and a more sustainable future.
Today, we engage thousands of businesses through our campaigns. We hope you will join this progressive movement and become a member of Business in the Community.
Click here to find out more.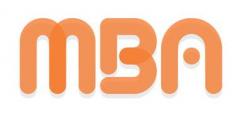 MBA is a creative agency for the digitally integrated world. Clients are big and small businesses, national and international, B2B and B2C. It is one of the world's leading independent agencies, with a proven track record in delivering ROI for clients using its Brand Action™ approach. This blends the art of insightful ideas with the science of rigorous and glorious execution. Visit mba.co.uk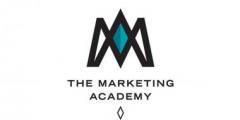 The Marketing Academy provides a unique forum for industry leaders, marketing gurus, academics, entrepreneurs and marketing practitioners to inspire, develop and coach an entire generation of future business leaders. The Academy awards free Scholarships every year to bright, naturally talented and high potential marketers who will receive world class mentoring, development and coaching from the good and the great of UK businesses. We are thrilled to announce a partnership between The Marketing Academy and The Marketing Society to accelerate the development of future marketing leaders. The program has been developed to provide scholars of The Marketing Academy access to our network, mentors, and outstanding events. Find out more about The Marketing Academy.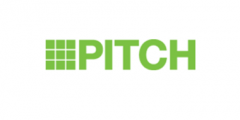 Pitch is a pioneering communications agency that represents some of the world's leading brands, and biggest sports and entertainment properties.
We were the first pan-European comms agency to specialise in sport, founded on our belief that it engages audiences more than any other marketing platform.
With industry-leading expertise across PR, digital, social media, content creation, sponsorship and events, Pitch is a truly integrated agency designed for the digital age.
Our work maximises audiences, builds brands, and gives our clients a vital competitive edge in an increasingly cluttered world.
Click here for more information.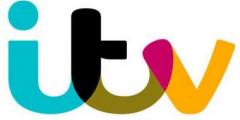 Television is exciting, engaging and emphatic, bringing brands and advertising campaigns to life unlike any other medium. ITV becomes a partner of ours as television advertising remains the most effective way to build a brand and creates large positive business effects. Click here to find out more.
The world's premier gathering of marketing and communications leaders.
Now in its third year in Europe, Advertising Week is a hybrid of inspiring thought leadership featuring the world's best and brightest with engaging special events that galvanize targeted constituencies.
Advertising Week Europe draws from the client, media and broader cultural communities with a laser focus on key business drivers that shape and influence the global industry.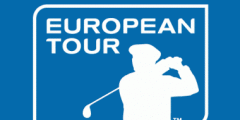 The PGA European Tour is an organization which operates the three leading men's professional golf tours in Europe: the elite European Tour, the European Seniors Tour and the developmental Challenge Tour. Its headquarters are at Wentworth Club in Virginia Water, Surrey, England. The European Tour is the primary golf tour in Europe. The European Tour was established by the British-based Professional Golfers' Association, and responsibility was transferred to an independent PGA European Tour organisation in 1984.[1] Most events on the PGA European Tour's three tours are held in Europe, but in recent years an increasing number have been held in other parts of the world outside of North America.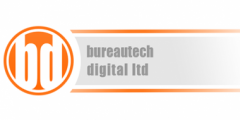 With a senior management team that first came together in the late 1980's Bureautech is blessed with a wealth of knowledge encompassing all aspects of business critical communications, and a partner base that enables them to identify the most efficient and cost effective solutions in various disciplines, including:
Telephony and IP technology
Data communication
Digital conversion and data capture
Virtual and hard copy archives
End to end document workflow
Print strategy and print product rationalisation
Printer / MFD supply
Cabling & electrical installation
Retweets & mentions
Our tweets