Marketing Leader / Young Leader of the Year 2014
Sub Header:
Announced on the night at our Awards for Excellence at the London Hilton, this year saw the titles go to easyJet's Duffy and Mondelez's Gavert
We're delighted to reveal that Peter Duffy, group commercial director of easyJet is The Marketing Society's Marketing Leader of the Year 2014.
Müller Dairy's Michael Inpong, Lloyds Banking Group's Catherine Kehoe, and BT's David James were the three other finalists
MARKETING LEADER OF THE YEAR: It's only three years since Peter Duffy took up the marketing reins at easyJet. Nonetheless, in that short space of time he's transformed the erstwhile no-frills airline's offering into one that includes mobile boarding cards, allocated seating and an overhauled digital presence. When Duffy joined the airline, he felt that the brand was not realising its opportunity on as many levels as it could. He wanted customers to choose easyJet because it was a smart choice, rather than a choice based on price, and believed that the brand needed a marketing strategy that resonated across Europe. With marketing fragmented across the business, Duffy was instrumental in bringing it all under one roof, including marketing communications, digital, CRM, contact centres and ancillary services.
He also put in place a big drive for efficiency, taking 15% off the marketing budget. 'As we looked to focus investment on things that added more value, we were ruthless about anything that didn't, such as some digital media spend,' said Duffy, in an interview published in Marketing magazine in 2013. 'If it isn't good for the customer and isn't driving a commercial return, what is the point of that activity?' The airline moved to one media agency across Europe, OMD UK, and now measures everything in a standardised way.
EasyJet's soaring financial results are testament to Duffy's hard work in the marketing department: annual profits were up 51% last November and the carrier now serves more than 11 million business passengers a year. This, underpinned by the launch of the 'Generation easyJet' campaign, which shifted focus away from just the destination to the mindset and attitudes of its customers, marks an impressive year for both Duffy and the business.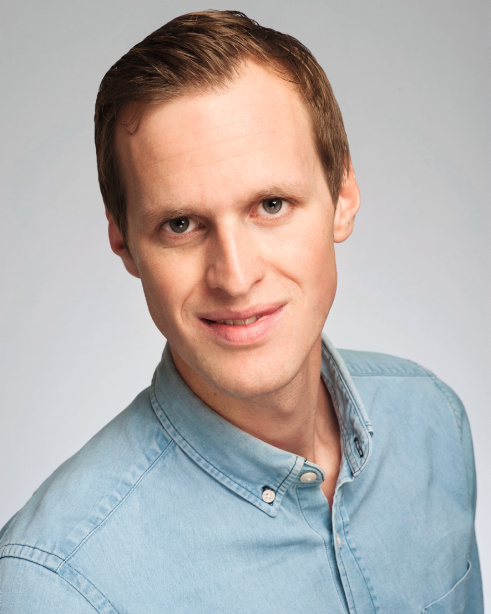 YOUNG LEADER OF THE YEAR: Emanuel Gavert works in the global chocolate category at Mondelez International, one of the world's largest snacks companies, with chocolate brands including Cadbury, Milka and Lacta. He is based in Zurich. Over the last three years, Gavert has made a significant contribution to one of Mondelez's key marketing initiatives, being responsible globally for developing, launching and growing Crispello, one of the company's biggest new chocolate brands. Mondelez wanted to grow its franchise from pure chocolate into broader snacking, and to launch a product dramatically different from its typical lines. Instead of being a pure chocolate bar, Crispello is a crispy wafer piece with a creamy centre, dipped in chocolate.
Gavert had to strike a balance: on the one hand create a platform that was sufficiently broad and flexible to stay authentic to Mondelez's brands, and on the other ensure this platform was focused enough to really make a difference for the brands, consumer, business and chocolate category. The Crispello proposition was adapted for local markets – the structure of the product and name remained the same everywhere, but the recipe was adapted depending on the brand. An integrated, cross-functional, regional and local team, comprising R&D, operations, legal, finance, sales, marketing and agency partners, was built to support the launch of the brand. 'Crispello is a big stretch for our core brands Milka and Cadbury, and we spent a lot of time ensuring we stayed authentic to these brands, while adding a meaningful and relevant stretch by going after a new consumer and occasion,' says Gavert.
Today, Crispello, under the Milka and Cadbury brands, is one of the biggest new brand platforms for Mondelez chocolate globally and is currently present in 17 countries, across three regions.
---
Browse more Awards content in our Clubhouse.