We're hiring: Marketing Society copywriter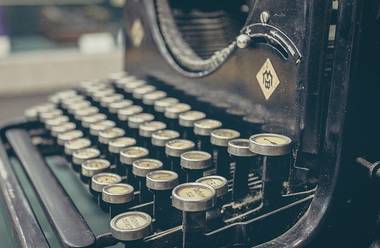 Are you a brilliant writer and editor? Are you a copywriter who can write short as well as long? A speechwriter who can magic a speech from a short telephone conversation and some notes? Who can improve other people's writing without losing their tone of voice?
Can you absorb somebody else's thoughts and ideas to create a thought provoking article that sounds like them, not you? Can you write brilliant marketing copy that sells events and memberships? Are you a grammar pedant who can proof and produce clean copy?
A unique and exciting opportunity has arisen in our dynamic and ambitious team for an experienced Copywriter.
You will have previous experience ghostwriting for a senior leader. You will have a proven record of writing marketing copy that sells. You will have in-depth knowledge of the global marketing industry. You will have flawless grammar, style and editing knowledge and be an accomplished writer. You will have a flair for drawing out and then writing up the best ideas from busy executives. You will be able to write in someone else's tone of voice without injecting your own personality.
Working closely with the Marketing Society's leadership team, your role will be two-fold:
To write and edit marketing communications that sell events and amplify membership benefits
To ghostwrite articles, speeches and responses to press for the senior leadership team.
This is an exciting opportunity to write for an ambitious, global membership organisation in a fascinating industry. The marketing industry is filled with brilliant writers who understand and appreciate good copy. The Marketing Society's copy has to live up to these high standards.
Download the full spec here and apply today.