How to run a pitch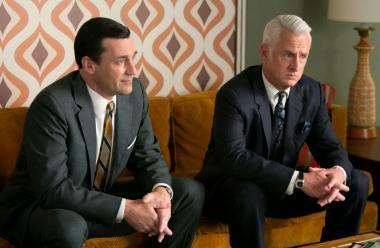 Running a pitch can be challenging. How do you find an agency that will add value to your business, adapt to your changing needs, and be a pleasure to work with?
After working on hundreds of pitches over the years, we know that taking time to consider the logistics of the pitch process will make the process less complex and more rewarding.
We have designed a simple five-step process based on a decade of running pitches of all shapes and sizes for more than 300 brands. The process is as easy to remember as it is to adapt to your needs.
We share it with you here to help you get the best out of the process, design your next pitch and set the stage for a long term relationship with your new agency. It even comes with a handy mnemonic: P I T C H
P...repare
Most agency pitches follow the pattern of: long list to short list, familiarisation or chemistry meetings to get to the pitch list, the pitch itself and finally a decision. But without preparation, the rest of the process can be misguided, rushed or full of interruptions. The simplest way to get started is to make sure you have answers to these questions:
Who? Why? Which? What? Where? How? and adapt the pitch process accordingly.
Who needs to be involved in this process?
Who are the stakeholders and at what stage do you need their input?
How are you going to get the right people on board, and ensure they are available when you need them?
Why do you want to change your agency? What do you need your new agencies to do, and how does this differ from your existing relationships? What will be a fair test of that and how will you compare the competing agencies? There are so many agencies, many with apparently similar skills and strengths, how are you going to tell them apart?
Finding which agencies you will focus on is critical, and which agencies should be excluded from your search due to conflict, size or lack of trading history. Some of these may be tough choices. Make sure that you define the absolute must haves:
Their capability, or core skills
Capacity - size, or geographic reach
Culture - are they systematic and process-oriented or more intuitive in their approach?
What are you looking to add to your business?
Cost control? Creativity? Commercial advantage? However you define the reason for needing a new agency, that should be the principal driver of the pitch process. Pitches are often sidetracked to meet criteria other than the real reasons why the business needs a new set of skills in the first place.
And what are the time constraints?
Running a full pitch takes a minimum of 12 weeks from start to finish if you are unsure which agencies to approach initially. It can be done more quickly if you have deep knowledge and expertise to help define which agencies should be included and how to structure the process.
Where do your agencies need to be based?
Near your office? London? With global reach or local expertise?
Where will you hold the pitches?
At the agencies? At your offices? Or on neutral ground?
We always recommend spending time in the agencies under consideration to get a feel for the culture and substance there. But this is not always possible so other locations should be considered too. Be conscious of how many people might be needed in meetings, and the equipment and infrastructure, such as internet connections, you will need.
The last and most important question is how?
How are you going to structure your pitch so you can really get to the heart of things that are important to you? • Just putting the pitch process together will not, by itself, create a rigorous test of one agency against another. • Careful consideration needs to be given to the responses required from the agencies at each stage – what are you looking for? How will you know when you have found it? How will you test the critical criteria upon which you will make your final decision? The skill and experience of a consultant helps here.
I...mplement
Creating your long list of target agencies. Once you have designed the process, you need to decide which agencies to invite. There are many ways to find a good longlist of agencies - you can get good advice from:
Trade bodies in the core discipline;
Recommendations from others in the business;
Or consultants who specialise in knowing agency types.
Agencies are often 'multi-disciplinary', and will claim to do everything you need, but with integrated agencies there will be compromises, with less expertise in some areas. However, choosing a roster of specialists will take considerably more time to manage. You need to decide which will suit you best.
Trawling through agency websites can be a chore. While it can give you an excellent taste of the agency's creative past, it may not necessarily be the information you are looking for. Our own website www.haystackonline.com is a great place to start as you can compare agencies easily and contact them anonymously, and we are always on hand to help.
How many agencies you start with depends on the breadth of skills you are looking for and your knowledge of the market place. A longlist of ten to twelve agencies in the first instance should give you a good idea of what is available but will by no means exhaust your options.
This is why a really clear list of specific needs is so crucial from the start - it will help you discount the agencies that are unlikely to be equipped to help you.
Preparing your request for information.
Your first step will be to contact agencies for more information. How much more information will depend on your corporate procurement policy, so you may need to seek internal advice here. The critical thing is to keep the request focused on the things that are important to you. Consultants can help by keeping your search anonymous at this stage and will manage rejections for you. Be sure that the things that are attracting you are the things the agency can do now. For example, people regularly move on so the experience you wanted from a particular agency may no longer be directly involved.
Who do you want to meet?
From the agency responses, you will need to create a shortlist to focus on. We recommend a score sheet as you will be analysing a great deal of information. You will be looking for the agencies you are going to invest the time and energy to visit and get to know - probably around 6 in all - so it is extremely important to get this part of the process right. Now is also the time to finalise what discussions you wish to have with the agency at this first meeting. We recommend you give them some information about your business or the challenge you need their help on - normally under a Non- Disclosure Agreement (NDA) and get them talking about that straight away.
If you just hear the agency run through their credentials it will tell you very little more than you already know, although you will gain some insight into what they are like as people. While this is essential in the process, it should not be considered over their ability to add value to your business. Ideally these initial meetings should take place at the agency offices. You will learn a great deal about their culture and working ethos from their working environment. If time doesn't allow for this, make sure you have a room of adequate size and with all the equipment they will need available.
Who would you like to hear more from?
From these meetings whittle your agency shortlist down to three, or perhaps a maximum of four. In the final stage of a pitch there is often a very narrow margin between the agencies' thinking, ideas, or the people you would like to work with.
Choosing between fewer agencies is easier than having too many options, especially when there are a number of stakeholders involved. How to run a pitch and make a lasting decision! / Prepare • Establish the need to review clearly among all stakeholders • Agree the focus of the review • Set out your process and have answers to the who / why / which / what / where and how questions • Discuss with any incumbent agency
T...ask
The task you give your final line-up of agencies is really important. Are you going to give them a live issue your business is facing, or would you rather they work on something more general? If the task is real, are you going to pay them for their thinking? They may after all crack one thorny problem really well but not convince you of their all round abilities.
Our advice is keep things as real as possible.
You are looking for a creative business partner to work alongside you to meet the challenges and exploit the opportunities available to your business and brand today and into the future. Experience may be important, but the task should not be about examining their learnt behaviours from working with other clients – you have to challenge them.
What parts of each agency's input are important, and how will you know when you see it? Add this to the evidence you already expect to see to identify a likely working partner, and you have the beginnings of the design of your task.
Cost/price information is often gleaned far too late.
If agencies have not already given you a detailed breakdown of their rates in the initial request for information, you must get this now. This is both to assess costs for the task if you will pay for the work, and to judge how expensive or inexpensive each agency will be. You should have a clear idea about how you want to pay the agency for any work at this stage, but if not asking them will give a start point.
Agencies very rarely volunteer their rates or explain how they charge for things but they will have this information available and they will want to be flexible early on in the process. This flexibility may begin to evaporate as the options you have available start to close down.
Getting to grips with their staffing model and how they intend to service your business (matched against how you expect to be served) will also influence the overall price you will pay.
Allow enough time.
The agency will need time to consider your task but not so much that they over-think your issues. You are looking for clarity and simplicity and that often comes very early on in the creative process, before people start chasing down details that they don't fully understand. Two weeks will be ample for most at this stage, provided that the agency is well prepared in the run up to the task. You may need to give more time than that, and less is often a rush, but either way be clear from the outset.
Being there to answer questions or feedback to them on their early thinking is very important to improve quality of the output - after all, you are choosing a working partner. You will learn a lot from the questions they ask and the quality of their thinking along the way. Finally, make sure all the relevant stakeholders are at the final pitch meeting or included in the debrief - essential to reaching a robust and sustainable decision. It helps to have a consultant available to facilitate this, to give an objective eye and make sure all facets of the decision are explored and agreed.
C...hoose
Seeing all the agency responses is an exciting time, but be warned - it is very easy to get carried along with the quality of the thinking or the abilities of the presenters who engage and entertain you.
Remain focused on why you are there:
To choose a business partner capable of advising and guiding your business to success through imaginative and effective marketing communications. Prepare in advance and in detail the criteria against which you are going to judge the agency's thoughts, ideas and the quality of their people.
Balance the soft features you are considering with the hard facts you need to engage with. Without considering this carefully in advance you will not be consistent in your choice. Every decision will ultimately be emotionally-driven and involve a degree of compromise. So try to compromise consciously and decide based on gut feel, strongly backed-up by evidence. One without the other rarely produces either good or long lasting outcomes.
Don't forget to complete all your corporate guidelines on procuring new suppliers. For creative suppliers, some of these guidelines may need to be adapted. Contracts are an important feature - standard supply contracts should be shared with the agency well in advance (possibly at the point they are invited to pitch shortlist) to be sure they are clear and able to accept all your conditions.
Once you have made your decision, let the agencies know what your decision is and why. Good feedback to the winning agency will help them to get off to the best possible start. It is also good practice to provide feedback to the losing agencies. You never know what may happen in the future, so leaving a trail of people who actively want to work with you because of the way you behaved in a pitch, even if they were not successful, will be invaluable.
H...andover
One of the most important considerations post-pitch is to get the new agency up and running while winding down the activities of the original agency. This is often forgotten or left to the last minute and so is rushed and unplanned. Some clients delegate the problem to the incoming agency but this can leave a lot to chance and can generate stress in a new relationship just as the new agency gets to know you and the way you work.
Your new and old agency may well be dealing with Transfer of Undertakings (TUPE) issues in the background. Explain where you stand on these issues from the outset, and how you feel about the people that have been previously working on your business, continuing to work on your business once your new agency is fully employed.
By now you will have met the agency team on many occasions and should be comfortable working with them. A focused 'kick off' session with the agency will add to your understanding of them and their understanding of what you expect. Take the chance to hammer-out operational details and clarify any misunderstandings that may have been generated in the hothouse of the pitch. This is an investment very few companies make, but it is probably the most effective way to connecting with your new agency and forming a high performance team.
Now is the time to agree Key Performance Indicators (KPIs) and Service Level Agreements (SLAs) and get them written into the contract.
Love your new agency
We hope this helps set you off in the right direction. Running a pitch can be a daunting experience and even if you have been involved in pitches many times it is easy to forget the importance of each stage.
We would not advocate a rigid process, but without some clear tramlines pitching is an expensive and time consuming business for both agency and client. So we offer this framework as a tried and tested starting point. We would be happy to discuss your needs in more detail or simply answer any questions which you have.
---
Download the PDF presentation 'How to run a pitch'.
For more info please contact Alan Thompson at alan@thehaystackgroup.com or call 07811 443483.