International Marketing Leaders Programme 2017 - Europe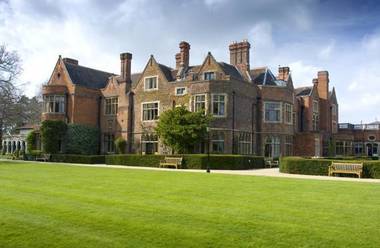 Sub Header:
Shaping the great global marketing leaders of tomorrow
A three-phased residential development leadership retreat for high potential individuals who are preparing for marketing leadership roles.
The International Marketing Leaders Programme (IMLP) is a blend of marketing and people leadership skill development delivered by eminent industry leaders and leadership experts; it is designed to help shape the great global marketing leaders of tomorrow.
Speakers for the 2017 Programme include:
Module 1
Kerris Bright - Chief Marketing Officer, Virgin Media
Hugh Burkitt - Chief Executive, The Marketing Society
Peter Duffy - Group Commercial Director - Customer, Marketing &
Product, easyJet
Bridget Jackson - Director of Corporate Sustainability , PwC
Anni Townend - Leadership Consultant, Steve Radcliffe Associates
Russell Pocock - Group Leadership Capability Director, Brand Learning
Sarah Warby - Marketing Director, Sainsbury's
Craig Inglis - Customer Director, John Lewis
David Wheldon - CMO, RBS
Module 2
James Brett - Founder, Plant for Peace
Nina Bibby - CMO, O2 Telefonica
Cilla Snowball - CBE Group Chairman & Group CEO, AMV BBDO
Jill McDonald, Chief Executive, Halfords
Ian Cranna - Vice President Marketing & Category EMEA, Starbucks
Module 3
Martin Deboo - Senior Vice President, Jefferies LLC
Keith Weed - Chief Marketing & Communications Officer, Unilever
Past applicants
Delegate brands that have previously participated are: Aviva, HSBC, British Gas, Bupa, ITV, John Lewis, IHG, McDonald's, RSA, Shell, The Post Office and Virgin Media.
Programme dates
Module 1: 1-3 March 2017
Module 2: 6-7 April 2017
Module 3: 18-19 May 2017
Applications
Applications are welcomed throughout the year - forms are available to download. The application deadline for our 2017 programme has now passed. If you'd like to find out more contact us.
Course price
The course costs GBP£9000 +VAT per person. This includes food and accommodation for two nights during the initial workshop, one night on module 2 (between day 1 and 2), one night on module 3 (before the concluding workshop) and the refresher day. Marketing Society members will receive a complimentary membership renewal as part of the programme. And non-members will be awarded a year's complimentary membership of the Society on completion of the course.
To enquire or for more information please contact the team via bookings@marketingsociety.com or call +44 208 973 1360 for more information.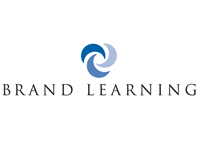 Brought to you by The Marketing Society and Brand Learning
Brand Learning are the leading international specialist consultancy in building commercial capabilities with an impressive client list including Shell, PepsiCo, AstraZeneca and GSK, they work with companies in over 60 countries and in all continents. Brand Learning's work and tangible results have been recognised several times in recent years, having secured 3 Marketing Society Excellence Awards including the Grand Prix in as many years. For more information visit www.brandlearning.com. Andy Bird, co-founder and executive director of Brand Learning is co-author of The Growth Drivers: A Definitive Guide to Marketing and also a regular Marketing Society blogger.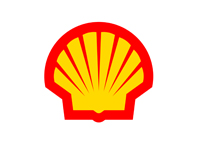 Sponsored by Shell
The International Marketing Leaders Programme is sponsored by Shell. As a global player Shell recognises that the marketing challenges faced today are particularly complex and supports it people in building the skills and capabilities to succeed in the current environment by partnering with The Marketing Society Marketing Leaders Programme and its Alumni. 'Shell aims not only to give its own people the opportunity to benefit but to encourage marketers generally to enhance their technical marketing and commercial capabilities while strengthening their leadership and teamwork skills'.
Join the conversation #MLP2017