Marketing Leaders Programme 2019
Sub Header:
Inspiring great global marketing leaders for over a decade
We are constantly asking ourselves what makes a great marketing leader. And so, fifteen years ago we decided to do something about it and launched the International Marketing Leaders Programme, brought to you by The Marketing Society and Brand Learning.
The Marketing Leaders Programme is a selective programme to coach the marketing leaders of the future. We now know, without a shadow of a doubt that it transforms lives and business. Delegates come back into the business reinvigorating the whole team with fresh ideas and new ways of working. Similarly, delegates tell us that it changes their lives – empowering them with skills, confidence, new networks and enriching their career.
The programme has been devised following intensive consultation with key marketing leaders and is designed around leadership guru Steve Radcliffe's Future, Engage and Deliver framework, focusing on the fine balance between 'being' (behavioural skills) and 'doing' (technical skills).
Based on lessons from leading a marketing team for the first time, with all the challenges and difficulties that entails, particular emphasis of the programme is placed on the changing role of marketing and the impact this has on the strategic and commercial agenda, the challenges of marketing in a digital age, and the leadership skills needed to succeed in a fast-changing world.
The programme is designed for experienced marketers from all industries identified as having:
The potential to fill a senior marketing leadership role within the next two years
At least one marketing case history demonstrating the ability to drive change
Responsibility for a small to medium sized team
We have coached over 300 promising senior marketers over the last decade such as: Aviva, Bacardi, Barclays, Costa, Weetabix, British Gas, HSBC, Walt Disney, Tesco, Unilever, and many more.
'A transformational programme' Francesca Davies, Weetabix
'Inspiring, humbling, thought provoking and challenging' Gareth Hussey, O2
Are you (or one of your team) nearing directorship? Places at this prestigious leadership programme are limited so we encourage you to apply early. Early applicants will be favoured.
Applications are now open for 2019 - forms are available to download and for more information please contact the team.

OUR GLOBAL PROGRAMME: Europe, Asia and USA
Hosted in London in February, April and May, past speakers have included: Keith Weed, CMCO, Unilever; Ian Cranna, VP, Starbucks; Sir Tim Smit, Co-founder, The Eden Project, Dr Tara Swart, Neuroscientist and Jonathan Lewis, Actor & Playwright.

Hosted in March and May, our Asia programme includes speakers such as Jo Flint of Google, Erica Kerner of Tiffany & Co. & Chair, Shekar Khosla of Kellogg's, Claire Chiang of Banyan Tree and Nihal Kaviratne CBE of AkzoNobel...

Frerique Covington-Corbett

Frerique Covington-Corbett

Frerique Covington-CorbettInternational Marketing Director Asia-Pacific, Middle East & Russia, Twitter

Hosted in May and June, our USA program includes speakers such as Esther Lee of MetLife, Robert Candelino of Unilever, Simon Lowden of PepsiCo and Toby Lee of Thomson Reuters Legal...
---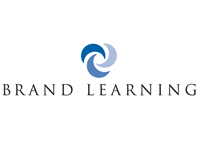 Brought to you by The Marketing Society and Brand Learning
Brand Learning are the leading international specialist consultancy in building commercial capabilities with an impressive client list including Shell, PepsiCo, AstraZeneca and GSK, they work with companies in over 60 countries and in all continents. Brand Learning's work and tangible results have been recognised several times in recent years, having secured 3 Marketing Society Excellence Awards including the Grand Prix in as many years. For more information visit www.brandlearning.com.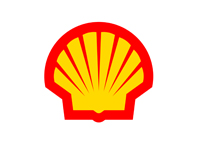 Sponsored by Shell
The Marketing Leaders Programme is sponsored by Shell. As a global player Shell recognises that the marketing challenges faced today are particularly complex and supports it people in building the skills and capabilities to succeed in the current environment by partnering with The Marketing Society Marketing Leaders Programme and its Alumni. 'Shell aims not only to give its own people the opportunity to benefit but to encourage marketers generally to enhance their technical marketing and commercial capabilities while strengthening their leadership and teamwork skills'.