The Reception
Must see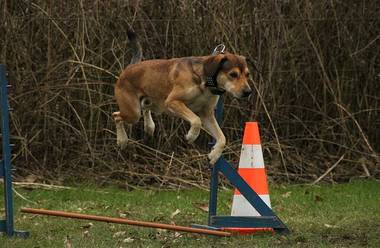 Clubroom
You'd be hard pushed to find a marketing leader who doesn't love the idea of agile. Being nimble in execution, creative in problem-solving, and responsive to customers in the moment appeals to everyone. Consistency and stability is important, but we all like to have licence to be brave, take risks, and deviate from the plan when the opportunity arises. The problem is, 'agile' means different things to different people. It's a mindset: being ready to change the plan. It's technical: the nuts and bolts of how products get built. And it's tactical: dynamic, personalised social media marketing, or opportunistic ads like KFC's FCK bucket. More than that, it's about culture. It's a totally different way of operating that needs buy-in throughout the business and a brave marketer prepared to drive change. Most leaders self-identify as brave, but survival gets in the way. CMOs have plenty on their plates meeting short-term targets.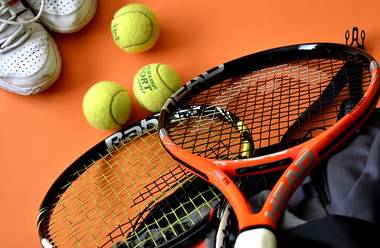 Gym
The British Grand Prix, Wimbledon, Golf, Rugby Sevens and not to mention the World Cup, the summer of 2018 has not only brought gorgeous sunshine, but with it an unprecedented amount of sport. With the "casual sports fan" keen to keep up with all of the action, sporting organisations have been vying for the attention of people across the world - how is it even possible to cut through the noise with a campaign about just one of these great sporting events? For our Wimbledon & IBM annual campaign, during which we showcase the innovative technology IBM delivers to our client, we wanted to maximise the buzz of the action by incorporating these other sports into the campaign, rather than trying to compete. From this, #FindTheAdvantage was born.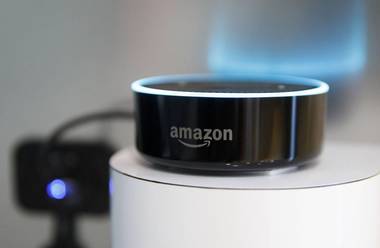 Gym
Why do we trust? It's a feeling that develops so naturally it's almost difficult to evaluate, but trust is logical as well as emotional, and the fact that it can render us vulnerable makes it important to analyse. It's safe to assume that trust is something that inevitably develops between people as their relationship evolves: like invisible glue that pulls together cracks of uncertainty. However, if we are focusing specifically on feelings between people, it's also safe to assume that a healthy level of trust will only go as far as reliance and comfort. For example, you may seek guidance from a partner or ask a colleague for help, but the advice you are given should influence rather than determine the decisions you make. After all, healthy exchanges consist of 'why's' rather than mindless agreements.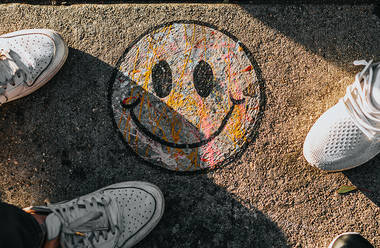 Library
Ahead of the next upcoming Mental Health Fishbowl, I wanted to share some thoughts on mental health and the workplace. I'm fully supportive of the Brave agenda and firmly believe that bringing the conversation more openly into the workplace can only be a good thing. The more open the discussion can be, the more everyone will benefit. However, I'd like to talk not just about making a more supportive environment but understanding how the environment can create and exacerbate mental health concerns. About 10 years ago, I leapt over the desk from client side to become a consultant. Before I left, my very well-meaning boss (who used to run a marketing services agency), gave me some advice: "I used to tell my team, 'you're only as good as your last project'. But that's not true. You're only as good as your last meeting. Actually, that's not true. You're only as good as your last phone call. Actually, that's not true. You're only as good as your last email"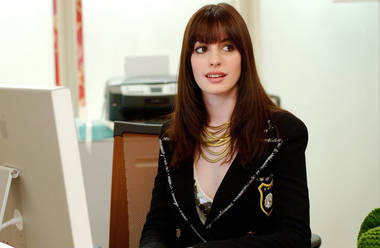 Library
I have – deep breath here – three children, a husband, a career, a house or two, a cat, a horse, a camper van, three cars, a gardener and a cleaner, plus a plethora of nieces, nephews, godchildren, friends and other extended family. I insist on making elaborate cakes, cooking Sunday lunch for the masses and collecting fruit to make jam and chutneys. I have kept and slaughtered pigs to prove my rural credentials, and attended parents' evenings, PTA events and sports days, cheating with the best of them to win the egg and spoon race. I work out three times a week, remember birthdays, try to read all the Booker nominees and have my eyelashes 'done' every few weeks. To the casual observer – or, perhaps, anyone that isn't me – I appear organized, 'on it' and someone who doesn't fail. Because we can have it all, can't we? We can juggle, dance, side-step and make it all happen – all while boasting a smile, great lashes, perfect kids, manicured nails and no wrinkles.
Sign in to View library
Features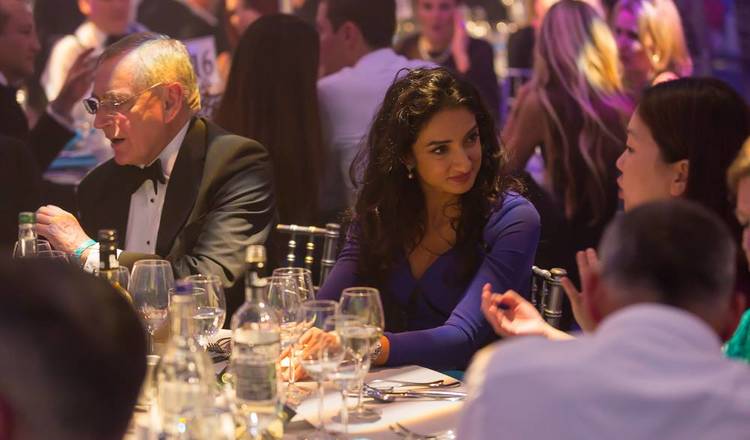 Editor's choice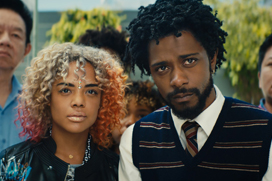 Canopy Insight list what's inspired them this month, from 12-foot noodles to new film Sorry to Bother You.
Insight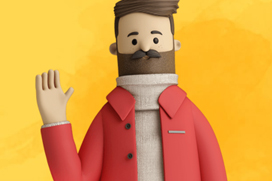 How the redesign of end of life services are changing our perception of mortality, by semotician Becks Collins.
Analysis
This month Dragon Rouge tell us what's inspired them, from Elon Musk's dispute with an artist to IKEA and LEGO's team-up.
Inspire