The Reception
Must see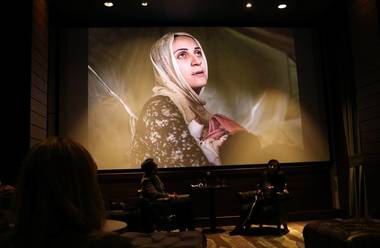 Clubroom
Photojournalist Lynsey Addario has captured death, violence and disruption in countries torn by war. From working with National Geographic to The New York Times, she has one mission: To capture the truth and share it with the world. It takes pure bravery to put your life aside and work amonst gunshots and bombs - so as part of our Brave programme, we teamed up with Time Inc to have breakfast with this inspiring photojournalist, and this is what we learned: On photojournalism Lysney has been documenting war and conflict through her photos for over 20 years. On why she does it: 'I think for me it's been about learning about cultures, giving people a voice, trying to understand what's happening on the ground and document history and truth.' She sees the power of journalism and how it can affect 'policy-makers decisions', as well as being able to see the impact US foreign policy has on the rest of the world.
Library
I love Christmas. The Christmas that Advertising taught us. I love buying the tree and all its decorations. I love sending cards and filling my home with the ones we receive. I love shopping for gifts and paper to wrap them in. I love seeing seasonal window displays, beautiful trees and twinkly lights. I love decorating the tree and watching festive movies. I love catching up with friends and going to merry parties. I love eating turkey and drinking mulled wine all through December. I love pulling crackers and putting a flame to the pudding on the big day. I love spending time with family and seeing them all having a wonderful Christmas time. And I love the ads. Not all of them. Not every year. But I do love them. I love writing them too. Nothing gets me more excited at work than a Christmas brief because I get to put all the things I love about the festive season into my copy. Warmth. Nostalgia. Fun. And I've loved seeing all those things reflected in the Christmas ads this year. We've focused on giving.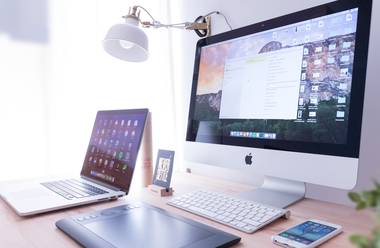 Gym
Born in the 1980s, is Design Thinking a victim of its own success? Have a look at the picture below. On the left side (1), a remote control designed by an engineer. He will claim his product is the output of a Design Thinking process. In the middle (2), this is what a millennial does with our friend engineer's creation: he tapes the useless. On the right side (3), this is what Apple calls Design Thinking. Design Thinking combines usefulness with pleasure. God gave us a fine example when he came up with the buttocks, which allow one to sit down but is also quite pleasurable to look at. Pablo Picasso, for his part, mocked the Creator: "God invented the giraffe, the elephant, the ostrich... He has no real style, he just goes on trying other things". That's Design Thinking to a T, we fumble and stumble around until it works. Steve Jobs, a god in his own right, kept saying: "Design is not just what it looks like, it is how it works".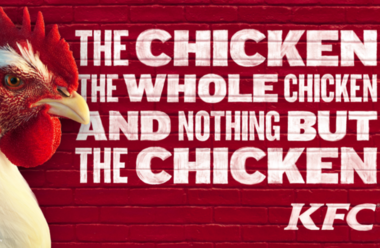 Library
As my burly window cleaner, Paul–a lifelong lover of the commercial break–recently declared, "I've had it with ads." And I sense he is simply a reflection of the great British public. A recent Trinity Mirror study shows a gob-smacking 42% of Brits now distrust brands and 69% distrust their advertising. And those numbers are steadily growing. We appear to be losing our touch. Questions abound. Has the Stengel era of purpose really driven profit, or has it grown into an elaborate awards' bid that now bemuses the average Jo Bloggs? Are we losing sight of the human beings at the heart of our marketing plans as we hide behind ever-phonier, myopic research methods that contort and paralyse the work we make? And are disembodied tech visions cancelling out the need for real people in our plans altogether? Our public is getting irritable.
Library
"Your intellect may be confused, but your emotions will never lie to you" - Roger Ebert We are constantly told that we live in the Experience Economy. Sort of the "Next Economy" following the agrarian, industrial and the most recent service economy. It is based on the idea that companies must offers memorable events for their customers, and those memories becomes the "real" product — or "Experience". But, are we really living in such an "experiential" World?
Sign in to View library
Features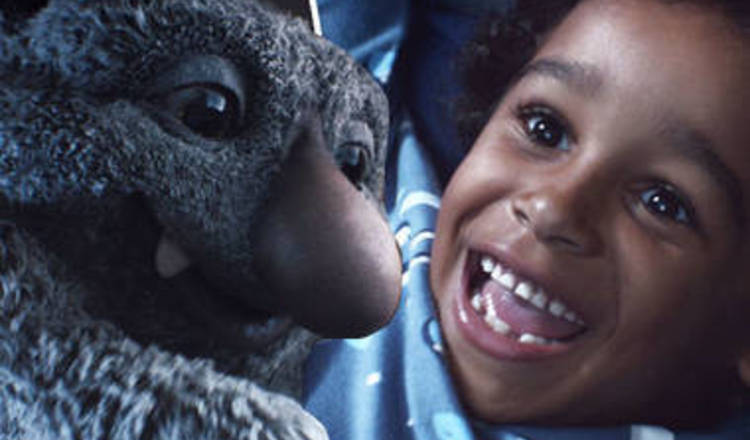 Editor's choice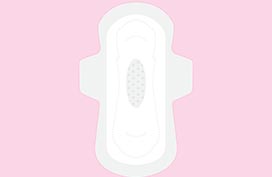 It's about what many 45 year old+ women in my network of friends call, 'the last taboo'. By Rebecca Moody, Salt of the Earth Founder.
Blog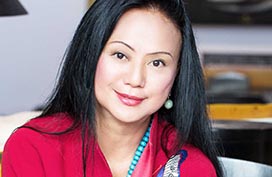 As Co-Founder and Senior Vice President, Claire Chiang manages more than 40 resorts and hotels, 60 spas, 70 retail galleries and three championship golf courses in 28 countries.
Interview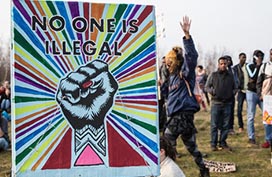 We're supporting People & Planet's campaign to end the negative portrayal of migrants in the press.
Read