The Reception
Must see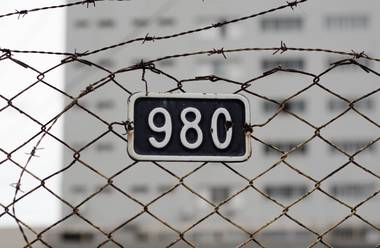 Gym
Let's be honest, we all have the best intentions to pay fines and bills on time and comply with the law, but research shows that most of us can sometimes be a little tardy about this, and occasionally, even dishonest, given the right opportunity. And our busy lives don't help. It can be all too easy to simply forget to pay a fine or penalty ticket. Behavioural scientists have been working with governments and other organisations to try to help us to be more responsible citizens and reduce non-compliant behaviours. Clearly, we benefit from this since compliance will mean we avoid serious consequences - such as larger fines or prosecutions, or the loss of valuable assets such as our car. For government organisations, just a small uplift in response rates from the public can result in significantly higher revenues and less administrative burdens in terms of costs and time wasted, since they no longer need to chase as many non responders.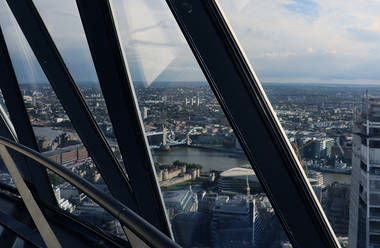 Clubroom
This year's Marketing Society Excellence Awards displayed the UK's bravest and most impactful marketing achievements. Direct Line, Mars, John Lewis, The National Lottery, ITV and many more can now be added to the marketing hall of fame providing inspiration for years to come. Reading the case studies, you get a real sense of vision and purpose. But what about measuring impact – the numbers behind marketing excellence? What role does measurement play in the ad campaigns that steal headlines, generate sales, and win awards? In a world where a marketer's currency isn't solely focused on creative anymore, the data gold rush has taken its hold. A rush to measure, validate, optimise and manage based on the insights from the data mine. Before we marshal marketers towards the fountain of eternal data and insights, let's stop and think about the end goal. Why we're doing it, how and when we should do it, the impact on marketers and crucially the business.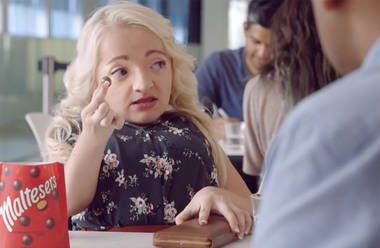 Clubroom
It was (I think) David Ogilvy that said it's only worth advertising something if you had something worth advertising'. Two of the winners of the 2017 Marketing Society Awards for Effectiveness had obviously listened to that advice. Which leaves a problem for the rest of us. The majority of work produced by agencies is not life changing, it's proper day to day commerce. Which is why it was so refreshing to hear from Maltesers as well as ITV/National Lottery and #jointheherd at The Marketing Society Best of the Best event last week. Let me expand.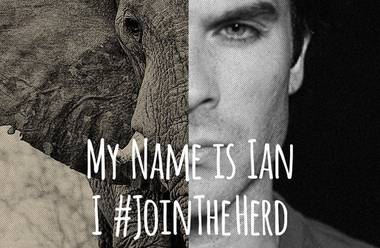 Clubroom
As bold marketers, we're always looking for the next big thing. And it takes more than just looking for the next trend. It takes time, research, inspiration and effort to find the right solution in today's ever-changing marketing landscape. Best of the Best showcase event was a great source of inspiration. I Am Team GB, #JoinTheHeard and Look on the Light Side (Maltesers) – all campaigns exceeded expectations with record-breaking reach and engagement levels. What have they done to win consumers' hearts? What I constantly heard during the talk was: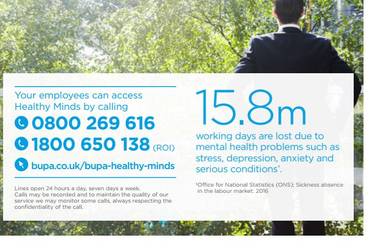 Library
According to Bupa's research, 34 per cent of managers say they would struggle to detect if their colleagues were experiencing a mental health issue. In order to improve that figure, the healthcare group have launched a free online guide to support managers in promoting a good mental health in the workplace, with their 3 step programme. Bupa Mental Health says, 'We know it's important for your employees to be healthy in body and mind. That's why we've developed our Healthy Minds service, so your employees know where to go in confidence to talk through their worries and concerns with a trained counsellor or access online information and self-help tools.' The guide provides tips and advice on identifying and supporting someone experiencing mental health issues:
Sign in to View library
Features
Editor's choice
Eastenders actor discusses raising awareness of mental health at our summer party in London.
Watch
In the midst of fourth wave feminism, particularly in the United States, women are looking stronger than ever.
Read
There's always been animosity between the two branches of the police: uniform and plain-clothes.
The job of the uniform branch is to prevent crime.
Read