Mr. Gollob first joined Daimler in 2004. Since then, he has acquired a wealth of experience within Sales & Marketing for Mercedes-Benz Cars for various regions. Mr. Gollob stepped up to assume responsibility for Dealer Network Development in China in 2014. During his service at Mercedes-Benz in China, he played a pivotal role in facilitating the rapid expansion and growth of the dealer network and drove the innovation of digital solutions for further development of the retail system. 
Mr. Gollob has also worked on innovative ways to further strengthen the image of the brand to the public by launching and franchising Mercedes me Stores in Beijing and Shanghai.

On 1st May 2018, Mr. Frederik Gollob became President and Chief Executive Officer of Mercedes-Benz Hong Kong Limited.
---
---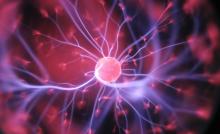 Is fostering a culture of creativity the responsibility of the CMO? Can legacy brands ever achieve the same level of