We're living in an age where sporting superstars have enough power to challenge organisations and reverse government decisions. But that wouldn't be possible without the companies that back them. It is these brands that have enabled the renaissance of the athlete activist. 
---
Sport is arguably accelerating social change more than any other form of culture right now. As the collective power of art, music and film is diluted by technology, sport goes from strength to strength. In the last five years we have seen it play a pivotal role in gender empowerment, racial injustice and political change. And at the heart of sport's ability to create change is the athlete activist.
The origins of the athlete activist
Athlete activism is not new. As long as there have been people watching sporting events, athletes have used that platform to spark change. For example, it was chariot racers in 532 AD that helped bring down the unpopular Emperor Justinian.
As modern sport evolved so did modern activism and we can trace its presence throughout the 20th Century. 
In the 1906 Olympics Irish long-jumper Peter O'Connor climbed a flagpole and hung an Irish flag from it in protest of having to compete for Great Britain.
In the 1936 Olympics Jesse Owens's gold medals stole the show, but lesser-known German athlete Werner Seelenbinder showed greater defiance still by refusing to give the Nazi salute.
Moving into the 1940s and 50s, baseball players Jackie Robinson and Roberto Clemente broke barriers and fought for the civil rights of African-American and Puerto Rican communities respectively. 
Amongst the social volatility of the 1960s the athlete activist reached new prominence with Muhammad Ali, Tommie Smith and John Carlos. Whilst two of the greatest ever tennis players Billie Jean King and Martina Navratilova fought for equal rights in the 1970s and 80s.
Interestingly, very few of these athletes were celebrated for their actions at the time. They were far more likely to be labelled as troublemakers by both fans and the sporting establishment. 
The rise of the commercial superstar
Moving into the 90s and early 2000s a noticeable shift happened. Athlete activists start to become rarer. There are of course still examples - for example Denver Nuggets guard Mahmoud Abdul-Rauf stopped standing for the National Anthem in 1992 - but these tended to be minor protests from peripheral players; very few superstars were activists.
It's true that the world was arguably a more stable economic and political place in the 90s and early 2000s, but something else was also driving this change in activism - the emergence of the commercial superstar.
The rapid professionalisation and commercialisation of sport in this period created superstars the likes of which we had never seen before. They were put on pedestals, given multi-million dollar contracts and made into gods by the brands that supported them; Jordan, Woods, Armstrong, Ronaldo, Messi, Federer, the list goes on.
The commercial superstar was the nemesis of the athlete activist. Whereas the activist makes trouble, the commercial superstar seeks to appease. Whilst the activist is opinionated, the commercial star is malleable.
These athletes were actively trained not to have an opinion, and if so certainly not to give it. The infamous Michael Jordan quote of "republicans buy sneakers too" pretty much sums up the prevailing attitude. Athletes that didn't conform risked missing out on a fortune.
A new era of the athlete activist
2016 was a seminal moment for the athlete activist. Colin Kaepernick -  incensed by the brutal treatment of Black Americans at police hands - made the decision to sit on the bench to protest the US National anthem. No one particularly noticed this gesture, so he started taking the knee instead. And that certainly worked. Like many outspoken activists before him he paid for that defiance; outcasted from the NFL and called a "son of a bitch" by his President. 
But Nike - ironically the brand who did more than any other to create the commercial superstar in the 90s - took the calculated risk to back him and in doing so opened the floodgates to a new era of activism.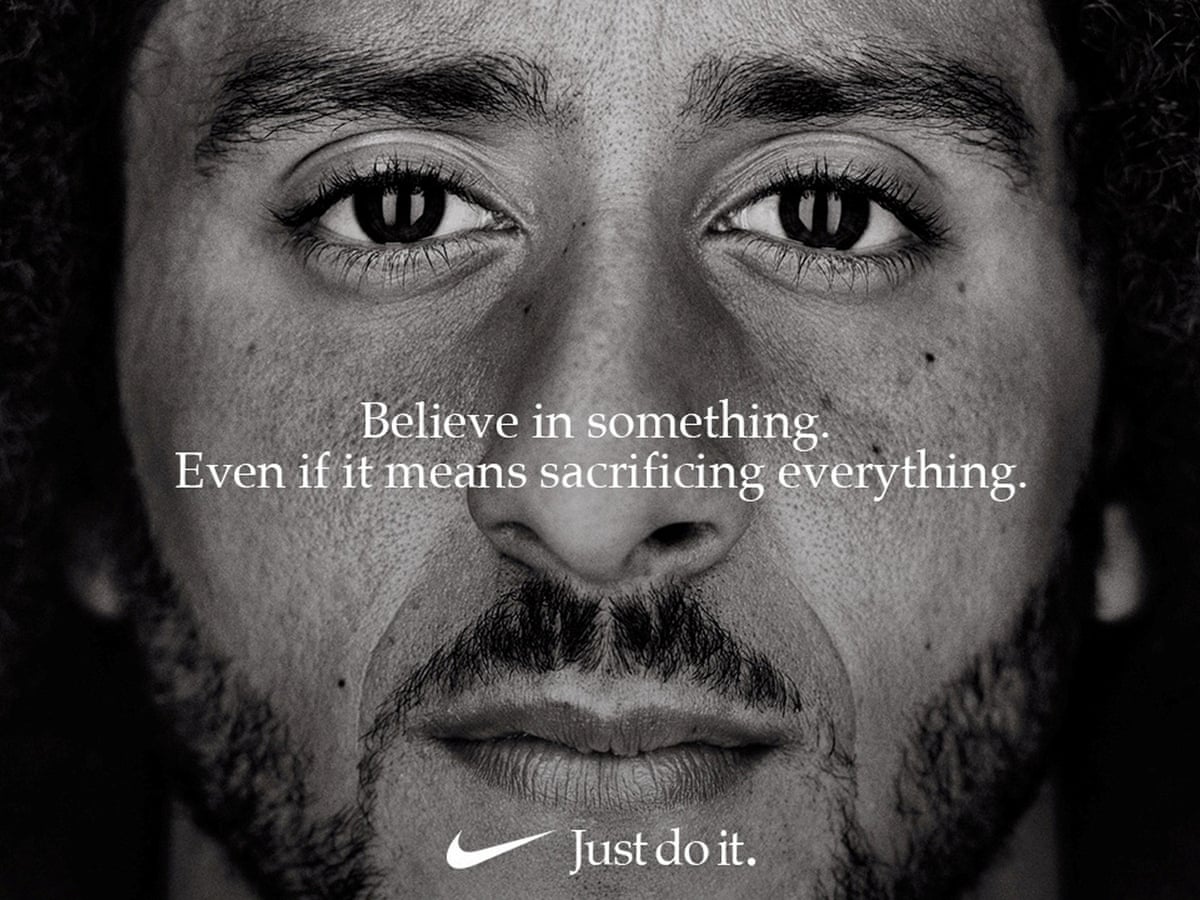 Around the same time new marketing evidence was suggesting that purpose-led brands achieved greater commercial success. To many marketers, the choice between principle and profit was no longer binary. Athletes who were previously seen as troublemakers were now trailblazers.
Two years ago Naomi Osaka was a top tennis player, now she is one of the most outspoken and influential people on the planet. Three years ago Marcus Rashford was an up and coming English footballer. Today he has the power to embarrass the UK government.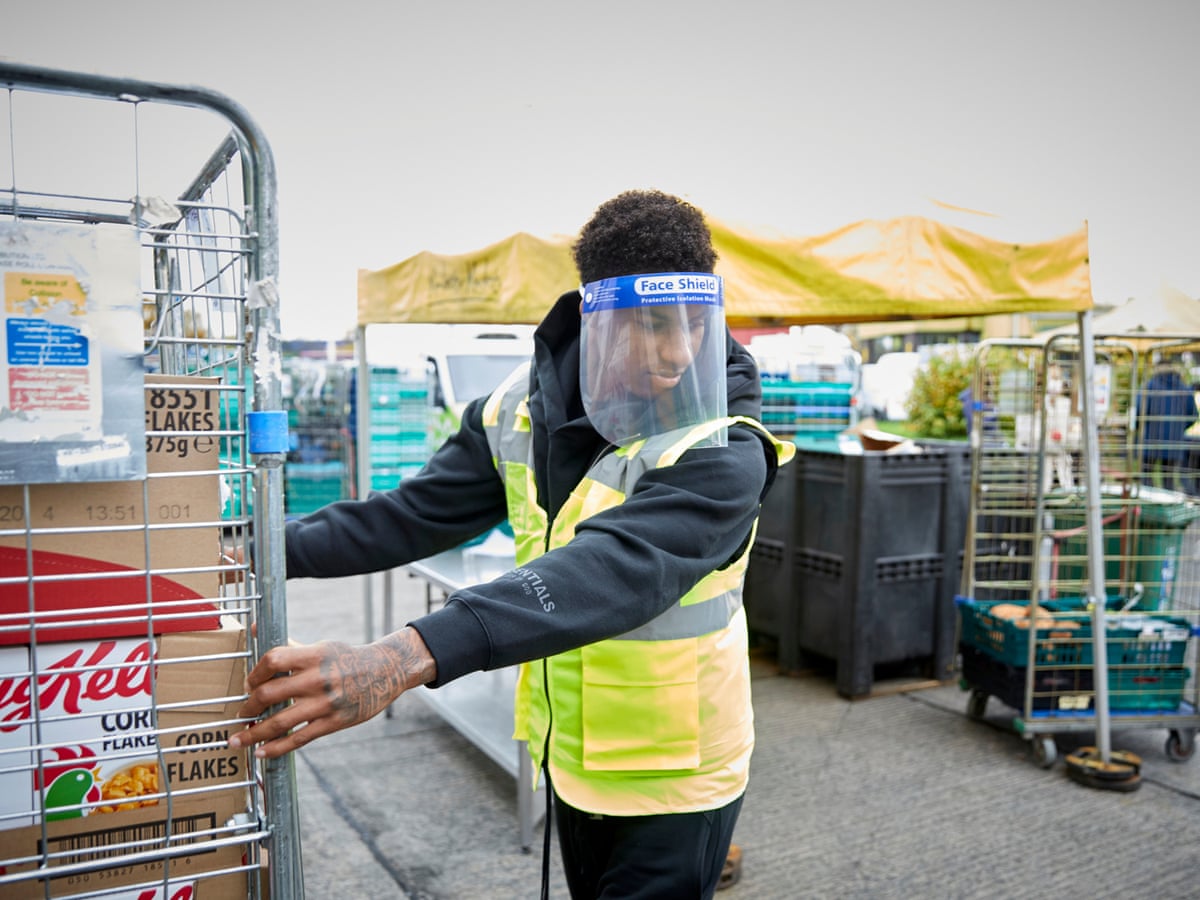 It's important to give due credit to the role brands have played in this, because not everyone had this conviction. Many US fans burned Nike sneakers in protest of Kaepernick. Rashford was told to "stick to football" by right-wing politicians - an uncanny echo to Laura Ingraham's  "shut up and dribble" comment to Lebron James. And sport's governing bodies often sided against these athletes.
But brands resisted. When Osaka was fined for refusing to do press conferences, her sponsors offered to pay it on her behalf. Similarly when Norway's beach handball side inexplicably got fined £1,300 for insisting on wearing shorts not bikini bottoms, their sponsors stepped in to pay it. Athletes now know that sponsors will not just put up with strong opinions but actively encourage them. 
The Spectator got in hot water earlier in the summer by implying Rashford had benefited commercially from his campaigning. The intention of this article was clearly provocative, but it shouldn't be. This is a good thing, it means for the first time that the athlete activist and commercial superstar are one and the same. We can expect to see a new generation of athletes with the knowledge, confidence and passion to stand for something bigger. They know it's an important part of their career now, not a barrier.  
In my opinion we have yet to see the true power of the modern activist athlete, and that's a good thing because over the next few years it looks like we are going to need them.