Retail Customer Marketing Manager, Akzonobel
Arriving in the UK from Canada to broaden her marketing career Katie Laviolette joined Akzonobel quickly gaining the respect of her internal and external customers. Her breadth of experience across product, communications and customer marketing has equipped Katie to influence with authority and credibility.
She has delivered efficiencies through skillful negotiation with agencies and suppliers and increased brand health metrics for virtually every brand she has worked on. As well as managing, motivating and raising expectations, Katie is currently leading several step-changing programs across a diverse customer base. Her case study demonstrated deliverables from her work with Amazon and offline she is leading a six-store trial of a shop within shop as a collaboration between Dulux and Homebase.
Just eight years into her marketing career, Katie has proven herself to be a natural leader with a thirst for learning who thrives on taking herself outside her comfort zone. As she continues to develop her skills and expands her experience, her true potential can only be imagined.
---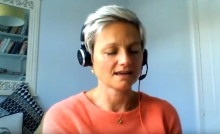 Winner of our Bravest Marketing Leader of 2019, Mars' Mitch Oliver, and winner of our 2019 One to Watch Award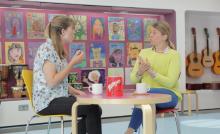 'This current situation is shit' but there's always opportunity to learn and grow.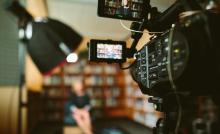 Join us to hear the unique perspectives of two leading marketers...