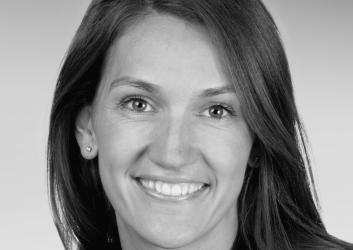 Having recently been promoted to VCCP's Global Chief Growth Officer, Stephanie was listed in Campaign Magazine 22/23 as the No.1 Top New- Business Chiefs (Creative) for her outstanding contribution to VCCP being the most in-demand agency for the past 10 years. During her time at VCCP, the agency has been named Marketing magazine's Agency of the Year, Campaign's Agency of the Year and when during the toughest time of the pandemic VCCP was named Campaigns Integrated Agency of the Year.
Stephanie joined the VCCP Management Team in 2013 and then went on to be a part of Chime's Executive Management Team as Chief Marketing Officer two years later. VCCP has demonstrated clear growth when it comes to overall account numbers, but most noticeably between 2014-2016, when Stephanie became VCCP's Group Chief Marketing Officer. The account numbers shot up by 75% to 189. In 2016, Brimacombe featured on Management Today's list of 35 Women under 35, which later became a Times article.
In 2010 Stephanie raced to the North Pole, becoming the fastest woman to have ever done so whilst raising £50,000 for Mencap. Stephanie currently sits at the board of Good Relations PR, Chime Communications Limited, The Marketing Society and from 2021 has sat on the DEVCO board for The Prince's Countryside Fund.