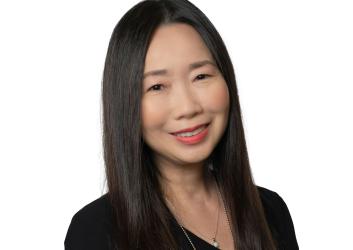 Lynette Pang is the Deputy Chief Executive Officer, Planning and Corporate Development Group at the National Arts Council which champions the arts by nurturing creative excellence and supporting broad audience engagement. Through comprehensive support from grants and partnerships to industry facilitation and arts housing, NAC ensures that the arts inspire Singaporeans, connect communities and position Singapore internationally.
Previously the Assistant Chief Executive, Marketing, Lynette Pang was responsible for building the Singapore destination brand globally and helmed the international marketing efforts of the Singapore Tourism Board (STB), across the B2C (leisure) and B2B (MICE) businesses, and oversaw global strategic marketing partnerships, corporate communications and marketing capability development.
Lynette joined NAC in October 2021 and is an Executive Committee Member of the World Federation of Advertisers and a board member at Arts House Limited. She had previously sat on the boards of the Singapore International Film Festival and the Council for Private Education.
Lynette graduated from the National University of Singapore with a Bachelor of Arts in English Literature and Sociology and has an Honours in English Literature. Her passion for the arts saw her dedicating a few years to not-for-profit arts group, Singapore Repertory Theatre as General Manager that saw Dick Lee's "Forbidden City" debut at the Esplanade Theatre opening, the development of SRT's theatre at Robertson Quay and launch of The Little Company, a children's theatre group.