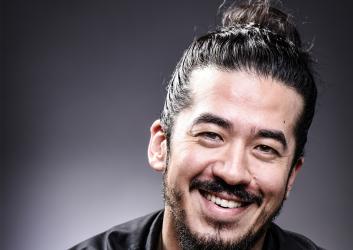 Half Korean, half Austrian, and a creative strategist turned CEO.
Andreas shapes the strategic and creative vision for DDB Group Hong Kong, one of Hong Kong's most successful creative agencies, focused on helping brands achieve an Emotional Advantage across the customer journey.
Andreas's work has regularly been recognised at local, regional, and international award shows including Cannes Lions, Effies, the Tangrams, and the WARC Prize for Asian Strategy. He was named Campaign Asia's Planner of the Year in 2013 for North Asia and in 2017 for Greater China. In 2019, Andreas was listed among Campaign Asia's 40 under 40, which recognizes the top rising talent from the Asia-Pacific region and their efforts to positively influence the industry.

Additionally, he is a published author in the field of cross-cultural consumer research, and an avid writer for industry publications such as ClickZ, Marketing Magazine, Campaign Brief Asia, Campaign Asia, and the WARC Blog. He also frequently lends his views on stage at international marketing conventions such as Advertising Week in Tokyo, DigiCon in Manila, and ADSTARS in Busan.
Andreas is fluent in German, English, Korean, and claims to know how to get himself into trouble in Russian.
In his free time, Andreas likes to illustrate comics, try not to injure himself during CrossFit, and film arts & crafts YouTube videos with his daughter.