The Cannes Do Attitude
Sub Header:
Izzy Ashton reviews Cannes Lions.
When we arrived in Cannes, the sky was a dusty pink, the last teenagers were crawling off the beach and the red carpeted steps of the Palais were adorned with creatives clutching their glittering lions.
The town was alive with a healthy mix of promenading tourists and busy marketers, rushing from one party to the next, this year a frosé – think rosé-flavoured Calippo - clasped firmly in their hands.
And for Cannes Lions 2018, there were no shortage of places to explore after dark.
From The Killers at Spotify to Kylie Minogue at News International and 2manydjs at VICE, Campaign celebrating their 50th and FCB Inferno's inaugural boat bonanza, the parties lacked for nothing.
As for what to do during the day, if not filling your mind with inspiration in the Palais or nursing your hangover in your hotel room, The Drum took over an Irish Pub, while Little Black Book hosted a space on the beach for their friends and family.
The social and tech giants took a different approach this year.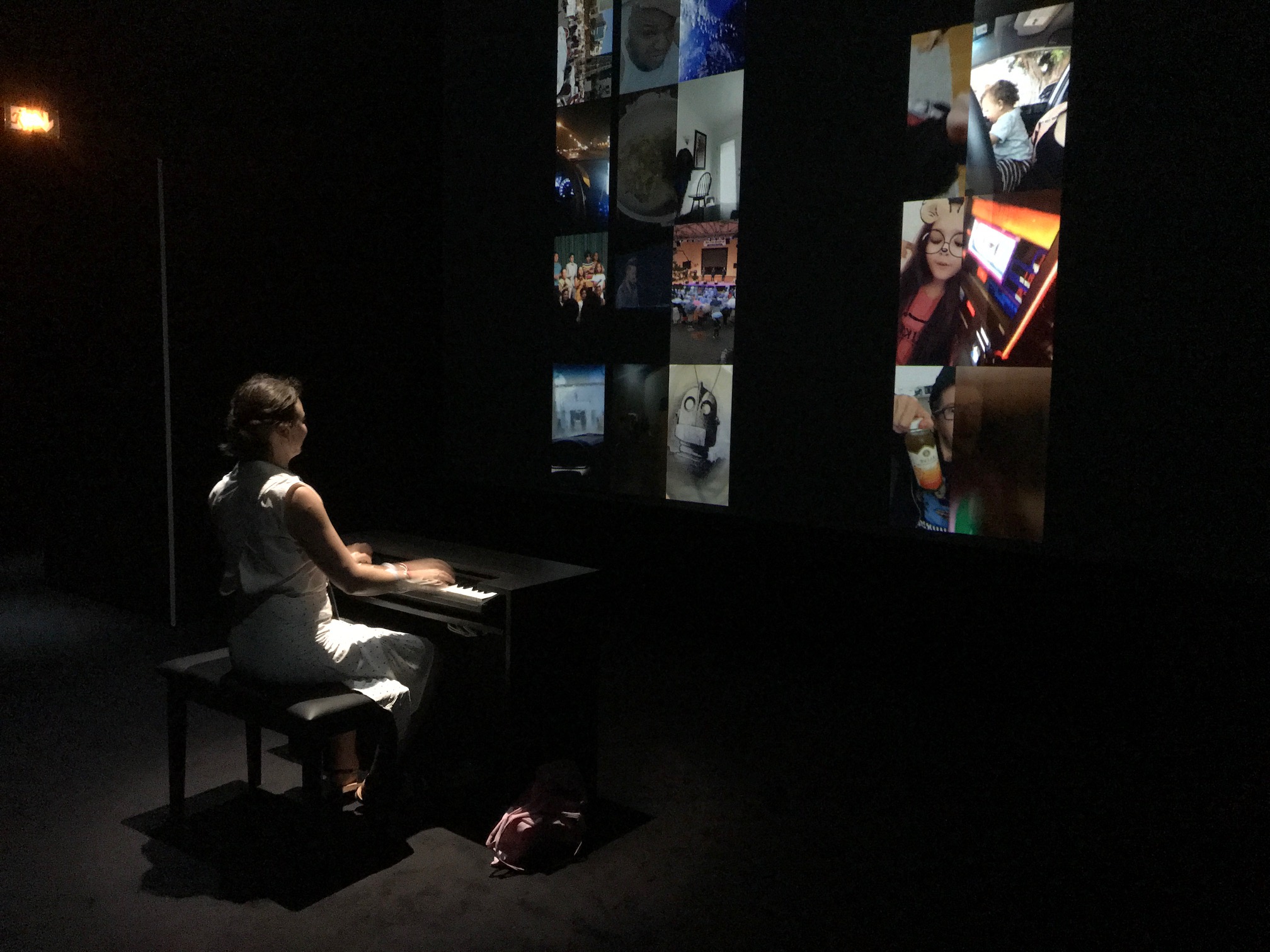 Facebook still had their beachfront pier and Google and YouTube celebrated a week of glittery Pride on their beach. Snapchat forwent last year's Ferris wheel, instead partnering with the artist Christian Marclay to create an installation around the sounds produced from stories posted on the platform. Instagram also created a breathtaking installation, working with the set designer Es Devlin to focus on the power of storytelling.
But what of the work, the campaigns, the trends and the industry-shaping creative that emerged victorious?
It was a great year for British creativity with adam&eveDDB London winning agency of the year and AMVBBDO coming in second. There were a few new categories, a few scrapped, a targeted focus on creativity and at the heart of everything, genuine purposeful innovation and that often elusive desire for human connection. As Maya Peterson, Viacom's director of culture and creative insights said, "People are acting like brands and they expect brands to act like people".
Social and Influence was one of the new categories with Nike and Wieden + Kennedy's 'Nothing Beats a Londoner' receiving the Grand Prix.
A much-lauded and talked about slot, the ad was a homage to London, told through the eyes of over 200 influencers. But that word, influencer, has revealed itself to be a tricky one for the industry to come to terms with because, how do you prove what influence you've had?
At the start of the week, Unilever's CMO Keith Weed revealed that they would refuse to work with any influencer who has paid for followers to tackle what he believes to be a society wide issue around trust.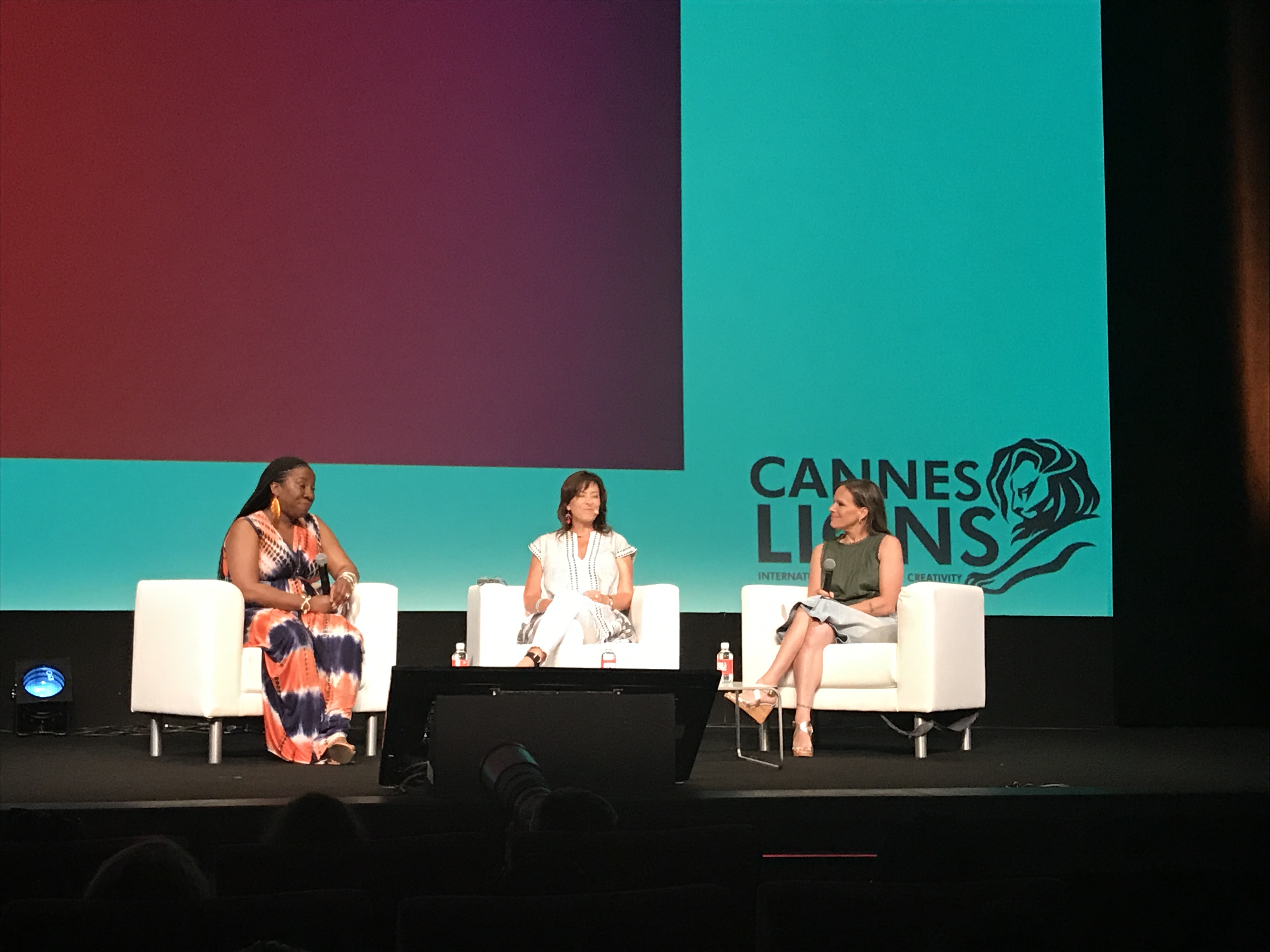 This year marked the first Cannes Lions festival since the advancement of the Me Too movement, one which originated over ten years ago with the activist Tarana Burke.
At the time, Burke was working to support teenage girls, and when one revealed that she'd been the victim of sexual assault all Burke wanted to say was Me Too. But she couldn't.
Nearly twelve years later, the hashtag was used on Twitter by the actress Alyssa Milano, sparking a global response that shows no signs of slowing down. But as Burke pointed out, "Me Too is a conversation starter, not the whole conversation."
From actor Thandie Newton and British Vogue Editor-in-Chief Edward Enninful's panel discussion on diversity to Y&R's Chief Creative Director Leslie Sims reminiscing about her female bosses, the emphasis this year was on championing the importance of seeing yourself represented.
Whether that's women in leadership or diverse faces on a set, it is vital that the generations that follow us see themselves reflected back at them, from film, advertising and fashion, allowing them to believe that they can get there too.
There was also a targeted focus on conservation and the environment.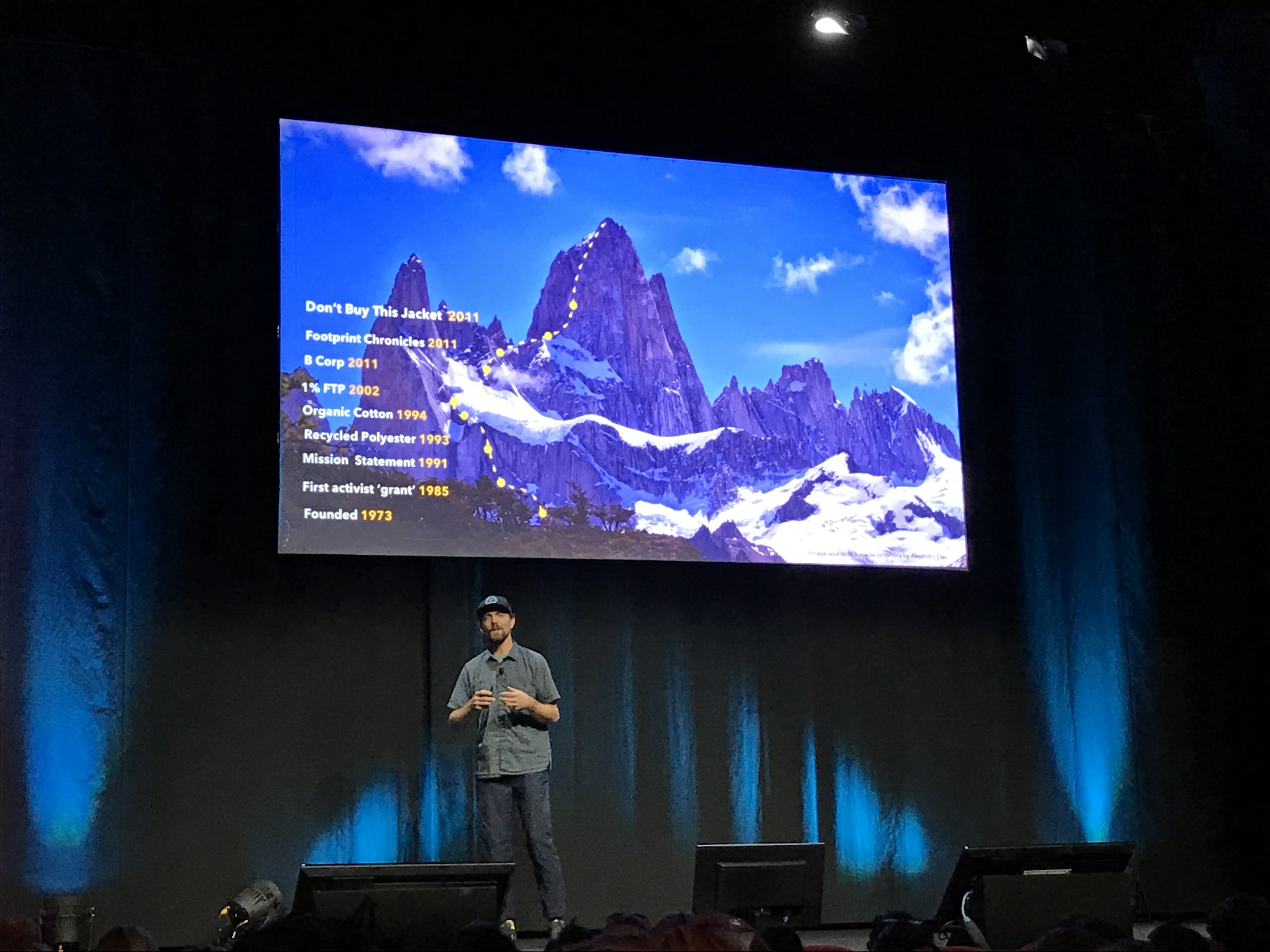 The MD in Europe of Patagonia, Alex Weller, talked us through how the brand has set out to give people anchors of hope in a stormy world. Speaking about their founder Yvon Chouinard, Weller said there was a realisation that their company's mass production was contributing to the destruction of an environment they all loved.
So, they acted on their founder's words, "To do good you actually have to do something".
From 'Don't Buy This Jacket' to 'Worn Wear', 'Blue Heart' and their latest initiative 'Patagonia Action Works', the brand is using action to build communities and in turn, to protect the environment.
The most decorated campaign of this year's festival with three Grand Prix awards was the Palau Pledge from Host/Havas in Sydney, which decreed that all visitors to the Pacific island of Palau have to sign up to an environmental pledge to protect the island. It is a first of its kind immigration policy for good. Stamped into passports on arrival in Palau, the pledge acts as a formal promise to Palau's children.
This campaign brought the government, tourist associations and citizens together to permanently change immigration laws. It spoke to individuals and asked them to personally recognise the responsibility they have to the environment.
Sir David Attenborough, although sadly not physically present, delivered an impassioned video speech in which he announced the launch of The Lion's Share initiative, supported by Finch, MARS and Clemenger BBDO. The project aims to create an alliance with the advertising world, to protect and conserve animal populations around the world. By signing up to the initiative, marketers pledge to give 0.5% of their media spend for campaigns that feature animals, donating the money to a global animal conservation fund.
One quote that I just can't seem to let go of came from the journalist and news presenter Katie Couric who, when leaving a job said one of her friends wrote her a note. It read, "A boat is always safe in harbour but that's not what boats are built for." The reality is that, (and the marketing industry is often guilty of this) you can talk about a problem or a purpose all you want, sitting around a conference table or side-by-side on a sofa. But it's when you leave the safety of that room that you actually make stuff happen.
So, let's go forth and figure out what we're built for. Because it's definitely not sitting in a harbour.
---
By Izzy Ashton Assistant Editor at Creativebrief