Every Marketing Society event I have attended since I became a member last year has been centered around bravery. But it's not bravery the keyword that stands out for me and sticks in my mind from these events – it's honesty.
Last year's events around truly transparent themes, such as failure in marketing and mental health, have allowed contributors to speak freely and get to the crux of what really matters in marketing today in order to make progress.
In a relaxed evening environment at the packed out Curzon in Bloomsbury, Syl and Craig spoke as themselves, brutally honestly, and offered some great insight to all of us. Marketing Society CEO Gemma Greaves probed at them with the right, considered questions, around bravery in leadership, ideas, the client-agency relationship, and marketing's impact on wider society.
Here are five key learnings that I have summarised from a wealth of insights gathered from the conversation:
Agencies need to work faster
Craig believes that many elements of the client-agency relationship will stay the same, but one thing that must change is agencies understanding that clients need to work fast, and in an iterative manner, to react to the pressures on them.
Even the youngest, most highly-acclaimed agencies haven't mastered this yet. At Dragon Rouge, we have been working on several fast-track projects for the likes of The Coca-Cola Company and Heineken.
In response to Syl and Craig's call to action, we'll be sharing some learnings and thoughts on how these jobs can be run successfully at both ends.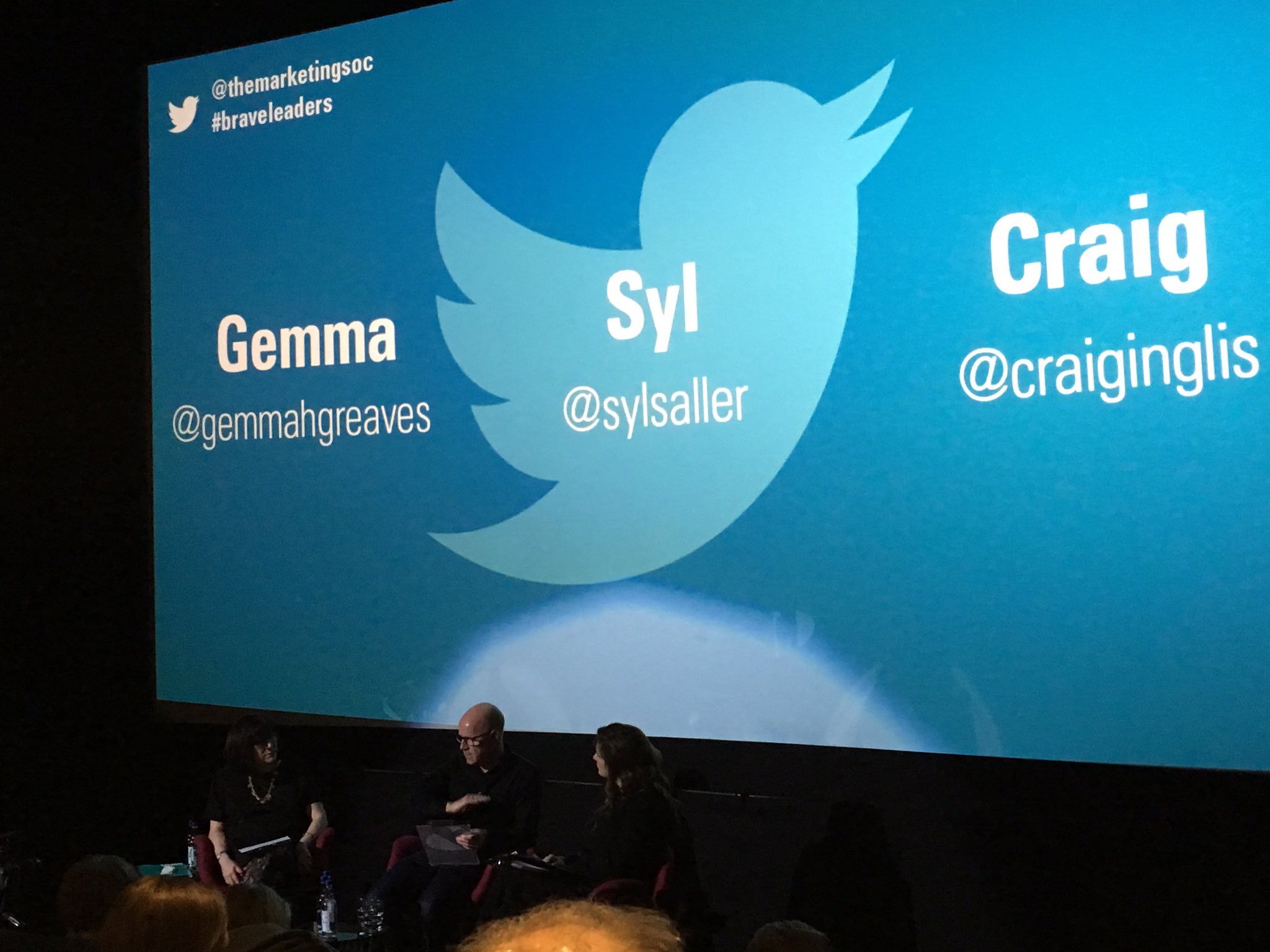 Brave honesty in leaders drives growth and innovation
"Growth is really hard in most businesses these days, but ultimately it comes back to people – if we don't grow our leadership, we can't grow as a business", explained Syl.
We need to inspire better leaders who show decision making bravery.
Craig added "It's about being brutally honest and driving hard for innovation – you have to be single-minded to the point of obsession."
Syl encouraged marketers to think "What's the worst thing that could happen?" when planning ahead. "If you think of those people who have left Diageo, usually it's because they didn't make enough of a difference. Companies want people that are going to make a difference."
Balance insight with intuition
As marketers, we must remember we are not the consumers.
"The only people that wake up and think 'I'm going to have a Smirnoff night tonight…' are the Smirnoff team at Diageo!" said Syl. Craig added that when he faces tough questions at John Lewis, he always reverts to the customer. 
That said, insight can be debilitating, as at John Lewis they are paid to lead the customer, therefore as well as a bit of insight, there also has to be some intuition.
Trust your agency, even if it scares you
Syl talked about AMV BBDO's work on Guinness's Sapeurs campaign.
On paper, as a script, this seemed like a totally crazy idea – running an ad for the GB and Ireland market on a society of elegant men in The Congo.
But the agency said "Don't worry, trust us, we will make this happen", and they did. Diageo were brave enough to run with it, and it paid off.
Staying fresh as marketers
When asked how to encourage people to be braver, Syl talked about elevating out of the ordinary. "We have to elevate out of emails, meetings, and presentations. When you have a challenge, it's about how are WE going to do it?"
She delegates to her team, and is both incredibly demanding and supporting. She offers great support to her team and asks them how they are feeling about their challenge.
---
By James Byrne, Growth & Reputation Director, Dragon Rouge
Enjoy this? Get more.
Our monthly newsletter, The Edit, curates the very best of our latest content including articles, podcasts, video.
Not a member yet?
Now it's time for you and your team to get involved. Get access to world-class events, exclusive publications, professional development, partner discounts and the chance to grow your network.