Seventy-five storeys above ground at 1 Altitude overlooking the Lion City, lunch was served amongst discussions on how brands can navigate the complex marketing landscape amidst both the threats and opportunities offered by technology. The Marketing Power Hour, co-hosted by R3 and The Marketing Society, sought to explore how these drastic changes are impacting the role of CMOs who are increasingly focusing on Asia.
What's the key to cracking Asia?
Asia is the world's largest market and is home to one in every two people on earth. Yet, winning in the complex markets of this region is not easy. Some of the most significant challenges marketers face, as shared by CMOs interviewed and surveyed for Asia CMO book include:
40% of consumers wouldn't care if brands disappeared
62% of marketers are not very confident and 'somewhat agree' that they have a good understanding of their consumer demographic
55% of marketers are dissatisfied or undecided about their agency partners, while 45% of them considering agencies as the main source of help in improving the use of data and tech
51% of CMOs will be looking for digital and technology skills when hiring, but such skills are hard to come by
Only 7% of CMOs said they are very prepared to navigate their brands into the future
With these insights providing the platform for the discussion, Andrew (Vice Chair of Marketing Society Singapore), led a provocative and vivid debate among the other panellists: Maunik Thacker, Senior Vice President Marketing, Marina Bay Sands; Rod Strother, VP of Digital Experience, StarHub. The following three themes dominated our discussion:
Customer experience: Authenticity is the word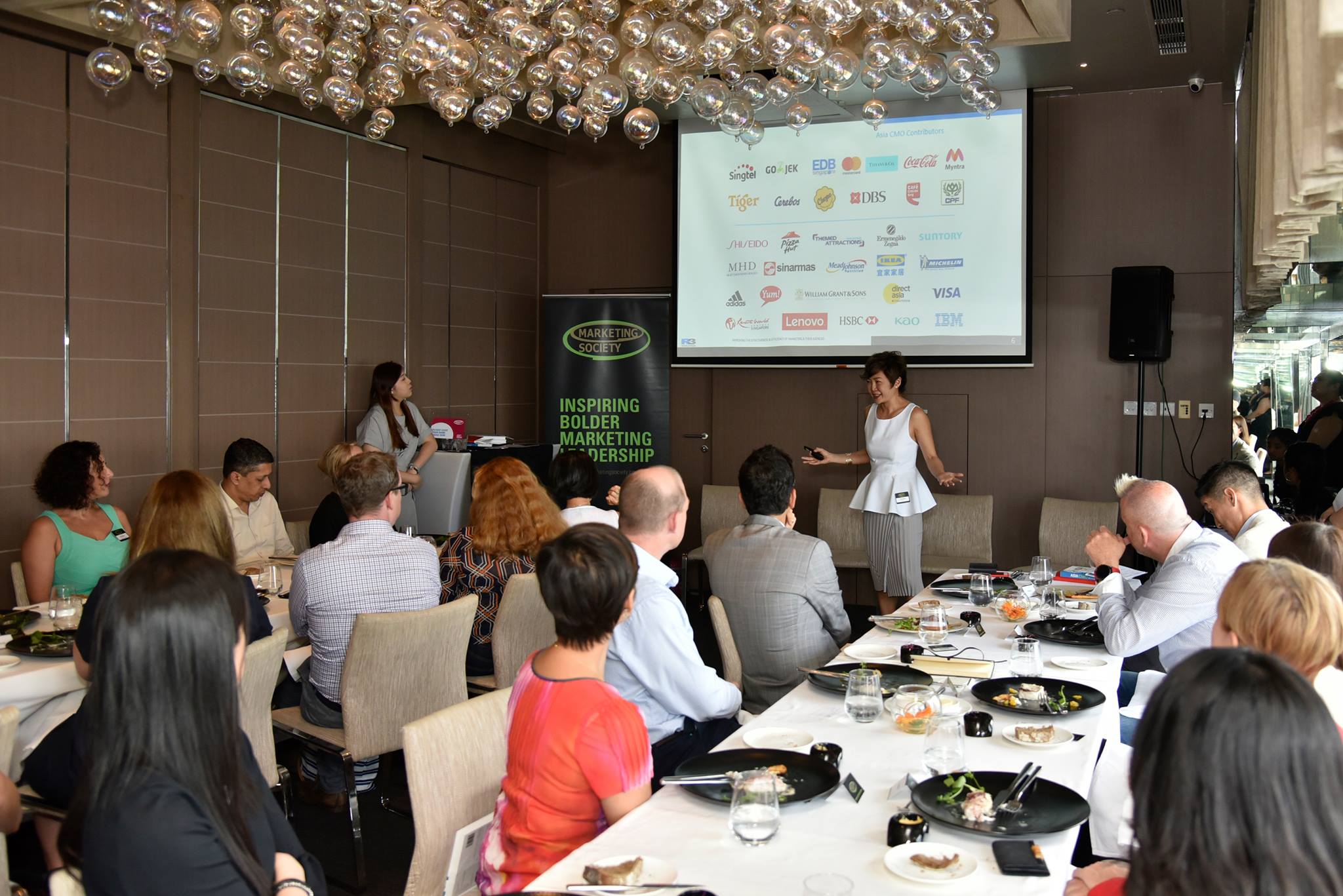 The statistic that 45% of marketers surveyed for the Asia CMO book consider customer experience as a key brand differentiator was naturally picked up by the panellists who shared their views on how to excel at it. They all agreed that being honest and authentic about what a brand stands for has to be very well communicated, both to customers and everyone within an organization before even thinking about how customer experience is delivered. Rod Strother commented that authenticity comes from consumer understanding and this is one of the reasons for launching Curiosity – StarHub's in-house digital and social analytics hub that boosted the telco's social listening capabilities. Maunik Thacker added that in an age where customer expectations are extremely high, brands need to stay true to their positioning and proposition more than ever- "be honest as a marketer, what your promise to the customer, and be authentic and genuine when you deliver it. "
Elevating the role of marketing: CMOs need to get closer to CEOs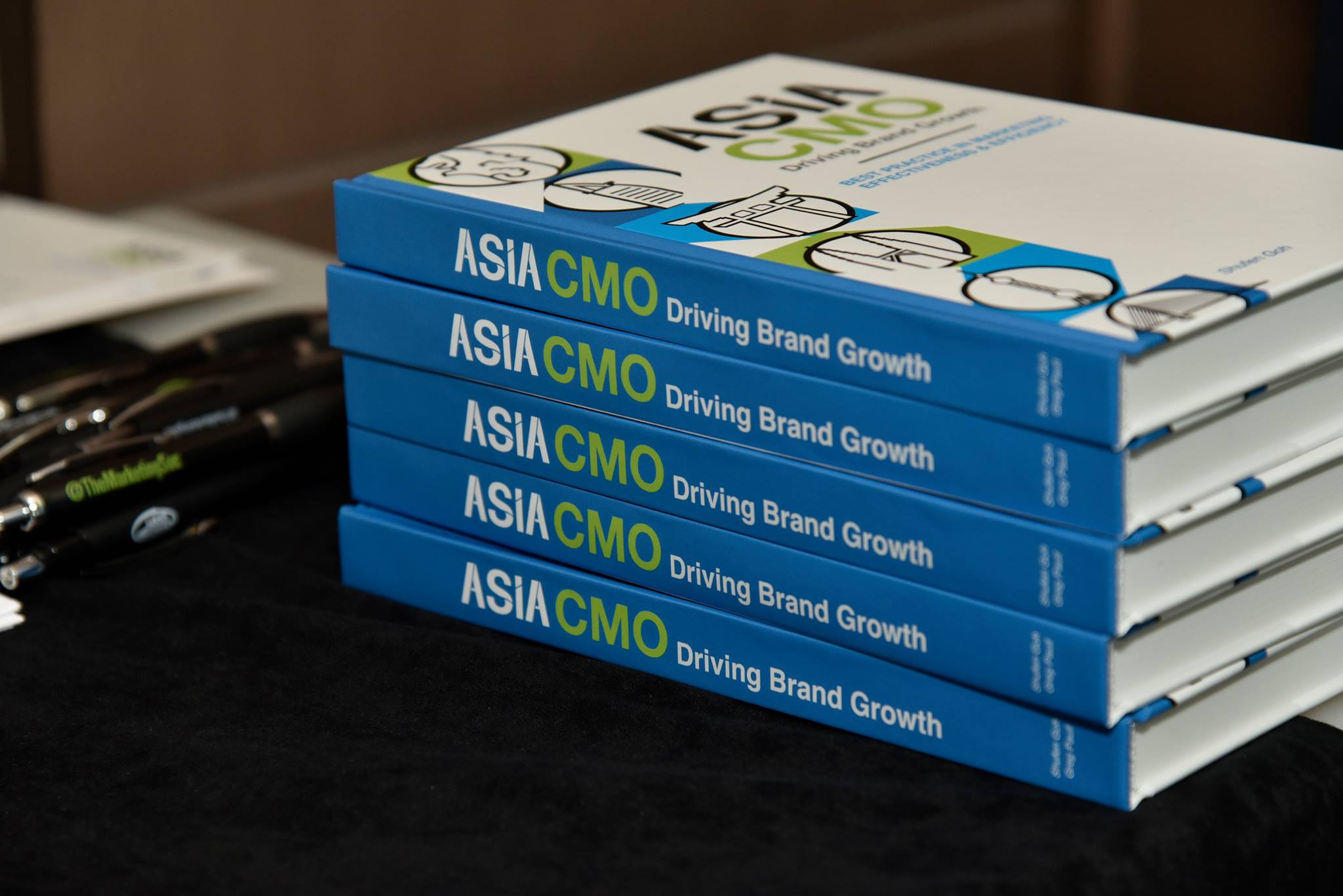 I shared my experience from numerous conversations with marketers around the world. I believe that regardless of whether they are based in Asia, Europe or US, top marketers share similar experiences. Digital transformation conversations often start with marketing as brands try to adapt to the digital lifestyles of consumers. Yet, CEOs should be the ones in charge of driving digital transformation informed by the perspective of the CMOs. This naturally begs for closer collaboration between CMOs and CEOs.
To speak the language of CEOs, CMOs need to embrace analytics and be able to speak numbers, not just feelings. Maunik Thacker agreed, "…to elevate the role of marketing you have to show results and now you have the means to do that through analytics." On the other hand, CEOs should also learn how to think like CMOs. According to Dr Beh Swan Gin. Chairman of the Singapore Economic Development Board, who was interviewed for R3's book" …the CEO must be a CMO. Like Steve Jobs."
Rod subsequently shared that customer experience is now one of the three most important metrics in StarHub, alongside increasing profitability and decreasing costs, which speaks to the significance of the marketing function.
The importance of agency partners: Creative and culture change catalysts?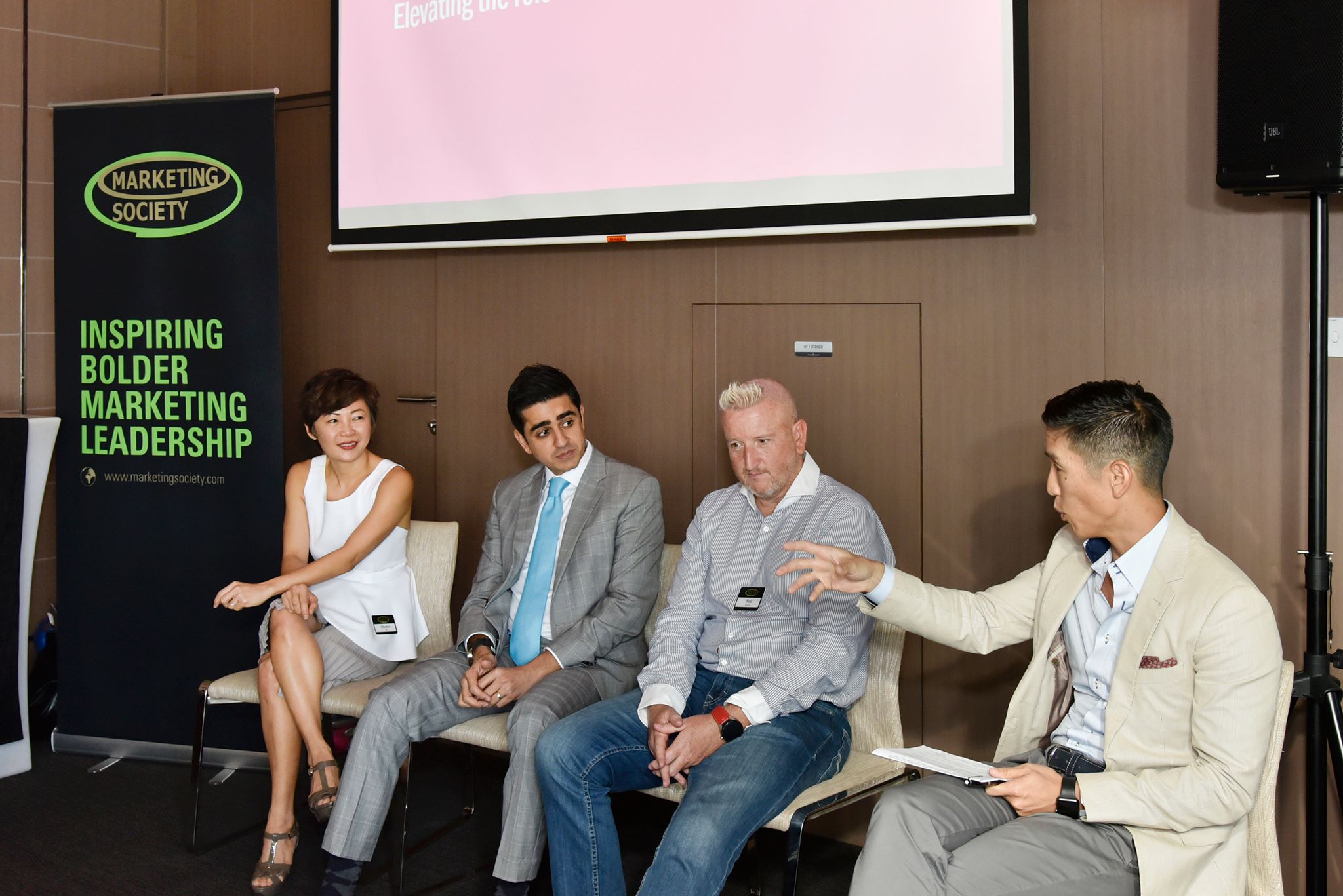 As today's marketers are often tasked with a bigger canvas beyond communications, the panellists debated the role of agency partners in helping marketers cope with the new challenges. Even though there is a noticeable trend towards the in-housing of agency capabilities, the panellists concurred that there is still an important role for agency partners to play. However, Rod Strother advised that agencies should focus on upskilling and being able to act as strategic partners, standing up to and challenging marketers when necessary. In addition, given the cultural change necessitated by digital transformation, Rod commented that driving change from the outside is sometimes easier and can be a distinctive space agencies can play in. An external perspective is the key to fresh thinking and inspiration.
---
By Shufen Goh, co-founder and principal, R3.