Marketers matter at Amplify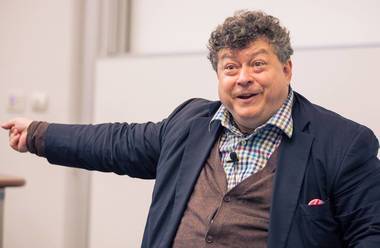 Sub Header:
The importance of marketers, clients, and creatives, were all up for debate at this year's Amplify Marketing Festival. By Maddy Sim.
Edinburgh Festival has an embarrassment of acts.
Last year there were 50,266 performances of 3,269 shows in 294 venues – this year, a whole show dedicated to a 7-month-year old sitting on his granny's lap competed with the Return of the Time Travelling Magicians.
You wouldn't expect a marketing conference to compete amidst this bounty of entertainment. But thanks to some great bookings Amplify held its own. We kicked off with Rory Sutherland, one of Britain's greatest ad men and currently Executive Creative Director at OgilvyOne.
He was the highlight of the day – he clearly could have spoken for far longer than his allotted hour (and did to some extent, passing the 1.15 mark to no one's disappointment) and he was inspiring, funny and full of reminders to take the path less well travelled; the obvious path is the busiest one. The common theme in the coffee break afterwards was that people could have listened to him all day.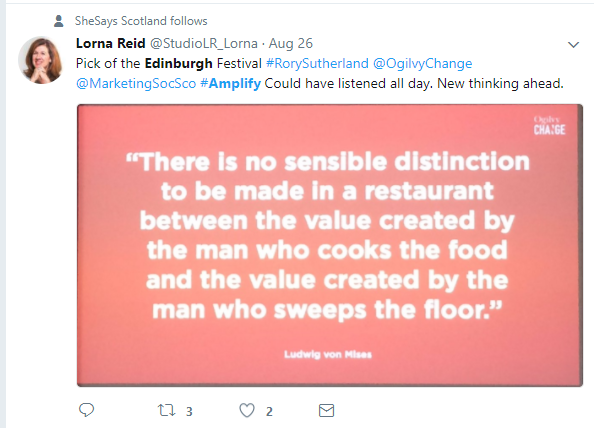 The audience were no doubt pleased that the Badger Debate, motion; Marketing is important, marketers are not, resulted in a win for those speaking against. The common theme throughout the debate, in both camps, was that what a 'marketer' is, has evolved, and we should all have a think about what our job titles say about us, and look to ensure that we're involved in conversations outside of the traditional marketing realm.
The final session saw a win for the Creatives in the yearly Clients v Creatives Pioneering Spirit Awards. However, there were great examples on both sides and it was a chance to take inspiration from campaigns across the world. It was good to get a range in tone of campaign too. Some had the whole room laughing, and others – in the behavioural change sector – tugged at the heart strings.
As the event wrapped up we were ushered into what seemed like a secret bar for the Mad Men and Womens Drinks Party, a good chance to talk over the highlights of the day.
With the Festival hive of activity happening around us everyone was in high spirits!
---
By Maddy Sim, strategy director, Dentsu Aegis Edinburgh.