Advertising Match-Up: who won Super Bowl 50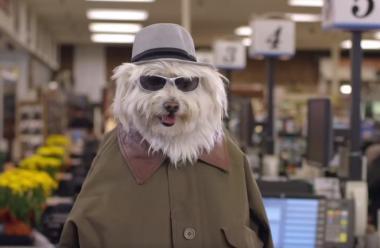 Sub Header:
By Alex Hunt, president, the Americas
Since moving to the US from the UK 15 years ago, I've watched the Super Bowl every year, at first with curiosity for the place it holds in American culture. More than just the game of football (and I even learned to call it that), it seemed to represent an almost holiday-like ritual with groups of family, friends and co-workers across the entire country getting together to eat, watch the ads and watch the game mostly in that order. Lately my fascination has evolved to a genuine interest and enthusiasm for the sport.
Although my adopted "football" team, the NY Giants, was not playing in Super Bowl 50, it will be a year I'll never forget. One of my colleagues and I were fortunate enough to attend the game which was played at Levi's stadium just outside San Francisco. An awesome experience that cannot be done justice in words!
For those viewing at home there were really two matches to sit back and watch. The first was the game itself between the Denver Broncos and the Carolina Panthers, the second, the battle between brands vying to win the hearts of the roughly 112 million viewers who tuned in. The stakes for the second battle couldn't be higher given the $5M price of a 30 second Super Bowl spot.
The Denver Broncos prevailed in the football, but who won the advertising match-up?
The answer in previous years has been forthcoming only from pundits. Every advertising 'expert' in the country – and plenty who are not – offer an opinion on the game-day ads the morning after the Super Bowl.
It's possible to raise three major objections to this:
First as with any punditry there is no right and wrong. It's purely subjective opinion.
Second, many pundits rely on the classical and rational thinking-based, System 2 marketing model, that has prevailed in the industry for years, but unfortunately is an inaccurate reflection of how people actually process information and make decisions. They tend to dwell on things like the message or explicit branding seen in an ad. Additionally this point of view is a particularly ineffective way to assess communications created for the emotional, famous and unparalleled advertising environment that is the Super Bowl.
Finally, pundits are not the intended audience for Super Bowl advertising; the viewers [also known as "consumers"] at home are the people brands want to connect with, so it is their opinion, and more specifically how they feel, that is a far more reliable indicator of who won the advertising skirmishes!
In many organizations it's the job of consumer insights to bring the voice of the consumer to the debate. But all too often research has been too slow to have meaningful impact, offering its view weeks after any big event. The Super Bowl is no different. Most insight drawn from consumer based research doesn't emerge until well after the press headlines the day after the big game have been long forgotten.
That's why this year BrainJuicer partnered with a very innovative research automation platform, ZappiStore, in an experiment to test, overnight, all 72 pieces of communication that aired during Super Bowl 50, engaging consumers on how they felt about the ads. The results bring the emotional reaction of viewers to the discussion, in a timely way, using our validated and quantitative System 1 framework for assessing advertising efficiency.
It's this sort of speed – with consumer input available 12 hours after the final whistle, and a unique forward-thinking System 1 model for communications assessment based on emotion – that is needed to give research a place at the table and influence the industry dialogue about ad effectiveness.
So back to who won the advertising battle? The top scoring, famous 5-Star spot, capable of delivering the largest business effects according to BrainJuicer's validated model of advertising effectiveness measurement, was PepsiCo's "Doritos Dogs", a hilarious spot that was the final entry in a Pepsi campaign called "Crash the Super Bowl", which was a multi-year competition to air consumer generated creative. The "Crash the Super Bowl" ads are traditionally strong emotional performers, as there are few better ways than laughter to get people feeling more. For the rest of the winners, check out the rankings at http://feelmore.brainjuicer.com/news
It's also important to mention that the Super Bowl is unique in that it seems to liberate advertisers from the constraints of the traditional persuasion-based communications model. It allows brands to tap into the FAME, FEELING and FLUENCY factors that truly drive brand growth.
Think of FAME, FEELINGS and FLUENCY like this: Consumer decision making is not considered, or overly based on rational thinking. Rather it tends to be an instinctive, intuitive, gut reaction to brands, chosen in the context of the moment.
If a brand comes readily to mind, it's a good choice (Fame).
If a brand feels good, it's a good choice (Feeling).
If a brand is recognisable, it's a good choice (Fluency).
So it is not surprising there were plenty of other 5-star winners in the Super Bowl 50 ad match-up that registered Fame, Feeling and Fluency for their respective brands:
Audi's The Commander is an example of a brand that built overall brand FAME and prestige through a 4-Star ad for its high end R8. http://feelmore.brainjuicer.com/view/09/18/1194
Hyundai's First Date is an example of a brand that aired a 5-Star ad that made viewers laugh out loud, increasing FEELING, a surprising theme contrasting the often sentimentality focused car manufacturers' approach to advertising. http://feelmore.brainjuicer.com/view/02/18/1188
Kraft's Heinz ad "Wiener Stampede", is an example of a brand airing a 5-Star ad that made consumers smile (thus delivering on FEELING) while also building on unique brand assets like its bottle shapes, which created FLUENCY for consumers. http://feelmore.brainjuicer.com/view/04/18/1190
We have published the rankings of all the 4 and 5-Star winners on our FeelMoreSuperBowl site where you can check out their stats and how they fared on Game Day.
A number of brands, such as Budweiser, who have traditionally fared well on the Super Bowl, fumbled this year in their expensive paid media, when a number of ads for their brands failed to connect emotionally with viewers. It will remain to be seen if complex integrated campaigns including social media will deliver long term return on their investments.
But Budweiser had the last laugh, when Peyton Manning - the prevailing Denver Broncos quarterback and NFL legend in what is likely to be his last game after a legendary career - announced to the game's 112 million viewers, as he lifted the championship trophy, that he'd be celebrating that evening with a Bud... possibly several. Doesn't get better than that.
Note: Alex Hunt is President of BrainJuicer Americas. He invites you to see all the most emotional ads of 2015 and the 2016 Super Bowl results at http://feelmore.brainjuicer.com/ He can be reached at alex.hunt@brainjuicer.com.
Read more from Brainjuicer here.