Could your marketing expertise help a child receive life changing surgery?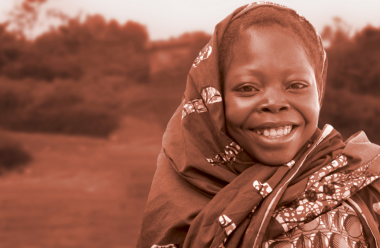 Sub Header:
The latest featured cause from Pimp My Cause
All around the world there are children in need of surgeries that won't happen because their families can't afford to pay for them. As a result congenital anomalies go unrepaired, treatable injuries result in lifelong disabilities and children die of easily correctable surgical problems such as incarcerated hernias.
This month we are featuring Humanity Direct, a small charity that funds low-cost, high-impact operations for children in developing countries.
Children in developing countries are among two billion people worldwide that lack access to surgical care. Of the 243 million operations performed annually just 3.5% of them happen in the world's poorest countries and a far smaller percentage are performed on children.
A lack of skilled surgeons, delays in treatment such as seeing alternative and cheaper 'healers', the cost of reaching a medical facility and being charged a fee to see a doctor all compound the problems of getting children the life-changing, and often life-saving, medical care they need.
In 2008 Nick and Katrina Swift founded Humanity Direct after the birth of their first child. The birth was difficult and required emergency surgery. They were immeasurably grateful for the medical care that saved their lives and it inspired them to fund operations for those without access to surgery.
Nick and Katrina started to fund operations themselves after visiting some of the hospitals in low-income countries such as Tanzania and Uganda. Friends started to raise money too and the charity slowly grew from there. In 2014 they decided to build a website to dramatically increase the number of patients they could help.
Humanity Direct has now funded over 500 operations from skin grafts to neurosurgery as well as surgery for hydrocephalus, hernias, burns, obstetric conditions and cataracts – ranked by the World Bank as among the most cost-effective of all health interventions in low-income countries. And Humanity Direct has over 400 more patients in need of funding for their operations.
They now work in Somaliland, Tanzania and Uganda and have recently been approached by another hospital in Tanzania and a hospital in India. They work closely with the surgeons and doctors at the hospitals who provide them with details of patients whose only options is surgery but whose families can't afford the treatment. The details are posted on their website so they can find a donor to directly cover the cost of each treatment.
Rachel Bhatia, Communications Manager of Humanity Direct said, "We are unique in that every penny donated is directly spent on surgery. We have limited overheads and any that we do incur are paid for privately. Donations pay for medical supplies, the actual surgery, hospital stay, post-operative care and where necessary transport to and from hospital. Where possible we give donors an update on the patient post-surgery so they can see the impact that their donation has had on that child's life".
---
Marketing support needed:
Humanity Direct would like your help with developing their marketing and fundraising strategy.
Rachel said, "We have had some great responses to some of the cases we have posted on our social media channels. These have tended to be where the condition is obvious and the operation would make a significant change to the child's life such as Egwelet; https://www.humanitydirect.org/patients/patients/egwelet".
They also need help with developing ideas for how to engage more of the people they come in contact with in telling their friends about them and ultimately in contributing towards an operation.
If you would like to contribute your marketing skills to Humanity Direct please get in touch with Anna Mullenneaux, Chief Match Maker at Pimp My Cause at [email protected].