As the 'thank goodness that's over' of January gives way to the 'this again?!' of February, it's clear we've still got a bumpy road ahead.
With the possibility of a no-deal Brexit looming, tighter brand budgets and the uncertainty surrounding our industry, the outlook is bleak with a great deal of cloud cover.
More than ever, consumers need escapism – heck, we all do – and Immersive Fascination will play a key part in making this happen.
Brands can transport consumers into an enchanting, less fearsome world where all their senses are stimulated simultaneously, providing a respite from the daily grind.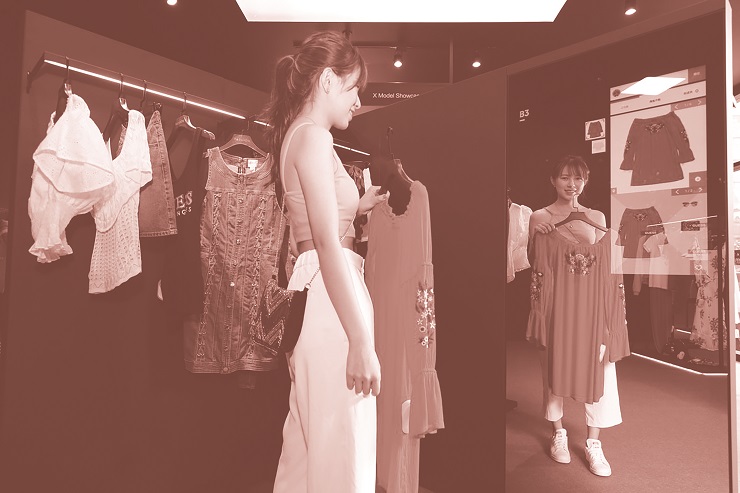 Yes, we've seen sensory marketing before. IKEA is no stranger when it comes to utilising the body's senses. The brand released a 25-minute digital spot that involves a woman touching IKEA products to showcase the sounds of the materials and people loved it! Auto brands also spend millions, trying to perfect the 'clunk' of their car doors closing. Brands owning the sound their products make is nothing new, (one recalls the unforgettable Pringles tagline 'Once you pop, you can't stop'). But exciting new sensory tech is ensuring that the notoriously silent business sectors such as libraries, yoghurts and spiders are not left out in the cold. In 2019 it's going to be much more sophisticated and holistic. People are now craving a 360-degree sensory stimulation to invigorate their physicality or engage more completely in digital experiences. The most effective of these stimulate multiple senses at the same time, and can increase brand impact and engagement by over 70%. Creating a multisensory experience allows for unique emotional triggers, resulting in a bespoke experience for each and every customer.  
There will be a rise in experiences inspired by cross-modal perception – when two or more senses interact with each other, delivering surprise and delight. These events draw on synaesthesia – a fascinating condition where the stimulus of one sense results in the involuntary response of another, such as the ability to 'hear' colour, or 'see' noises.
During the course of 2019, two senses in particular will be explored and developed in the digital world – scent and taste. Tokyo-based start-up, Vaqso, has already developed the world's smallest scent emitter module for VR headsets, intended to create more immersive and realistic VR experiences. It features five different scent compartments and a fan to moderate the intensity of the smell. Brands are catching on to the power of scent and are keen to start 'owning' smells that instantly remind the consumer of their particular product.
We will also see huge advancements in how we stimulate taste. Digital tools that simulate the sense of taste may lead to applications that can elevate meal experiences, help chefs create new taste compositions, or add a new layer to entertainment and communication technology. Designers are combining tech with intangible elements such as air and light in unexpected ways to cast otherworldly, soothing landscapes. And who's to say this might surpass all five classic senses to tap into the fabled sixth sense of ghost perception.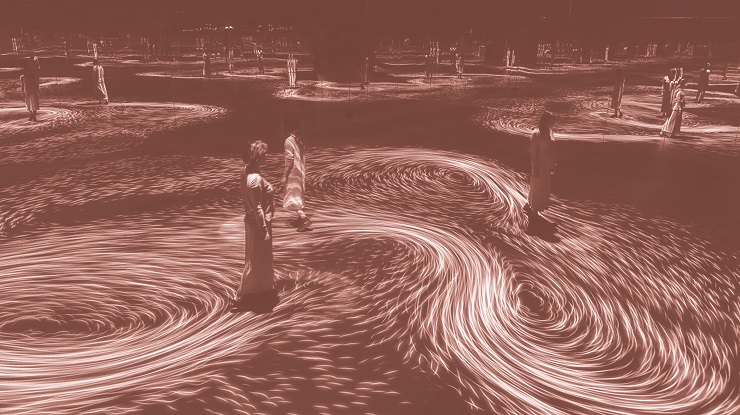 With the demand from consumers to escape, physical brand spaces are rebounding with force in recognition of their value as vital consumer touchpoints, capable of making cross-channel waves. From culture-first flagships and resale retreats, to 'proto-stores' and broadcast-centric brandscapes. It won't stop there though, multisensory experiences will become even more mainstream as they enter the domestic kitchen through smart appliances, mobile apps and tactile tableware, immersing us fully in our everyday lives.
Don't get me wrong, Immersive Fascination isn't going to fix the world's problems, but we all deserve a respite from reality every once in a while, and this year brands have the chance to captivate, excite and engage with more senses than ever before.
By Mike Kettles, UK ECD at Momentum Worldwide.