This week, Farm Heroes Saga's urban farming pop-up is the apple of his eye. Experiential marketing campaigns are as different as apples and oranges, and this urban farming experience for the Farm Heroes Saga game is a great example of lasting brand experience.

Held on April 9 in Flatiron Pedestrian Plaza in New York City, the event was open to the public.
Hosted by game company King, who also created Candy Crush Saga, this urban farming pop-up was on theme, right from its drinks: smoothies, to the venue: a pop-up greenhouse structure.
This farming pop-up experience really brought the game to life and was a spot-on way for the company to celebrate the fruits of its labour while giving customers a taste of their 5 a day.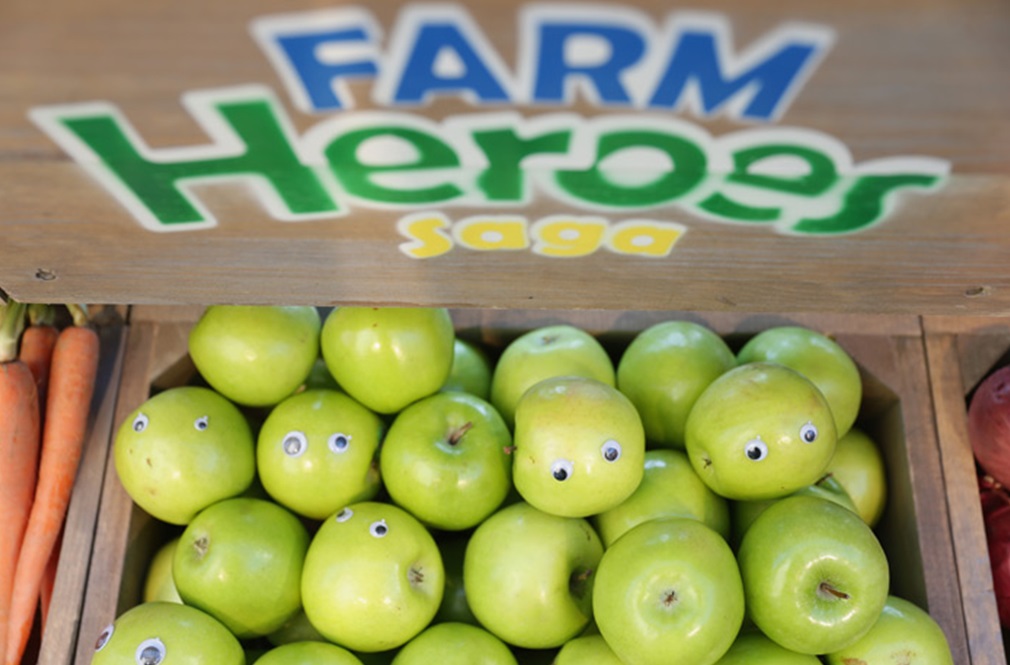 The event stayed true to the game's healthy mantra, with fruit, vegetables, sun and water all playing a key role in the experience. It's the details which matter with an event like this, and King had thought of everything, from wide-eyed carrot costumed characters, right down to the googly eyes which were affixed to fruit 'n' veg for this tongue-in-cheek experiential activation.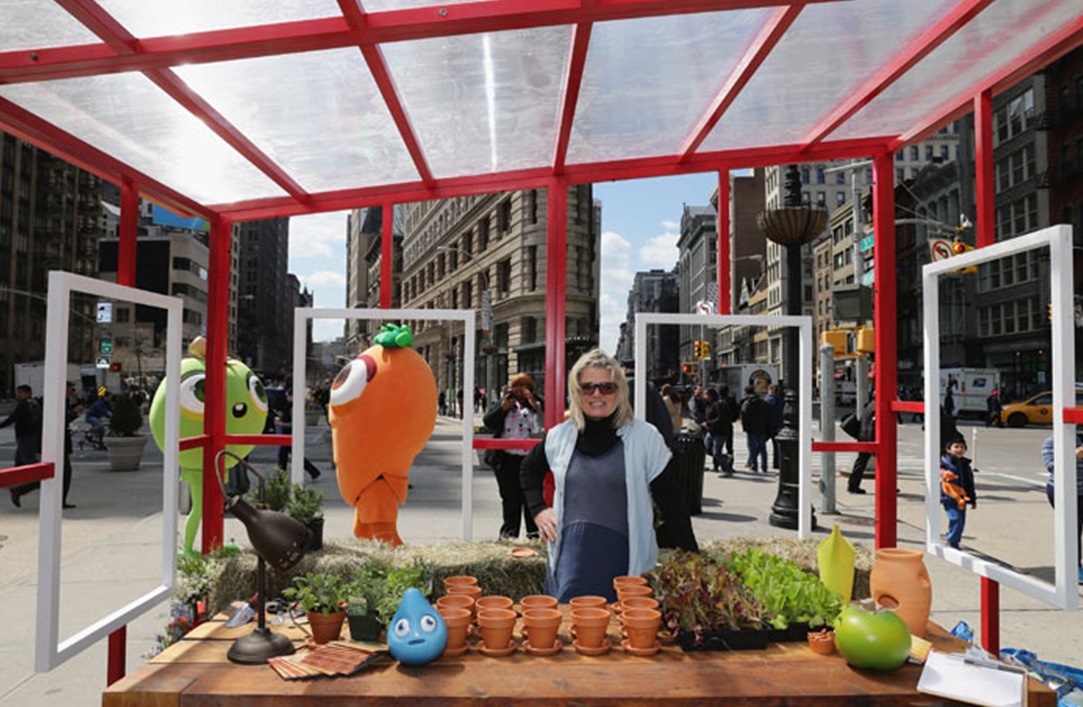 The experience was interactive, with the hashtag #BeAFarmHero being placed here, there and everywhere, including on plant-like labels in nearby pots. You could play the game on tablets connected to large screens, and you could even take part in hands-on workshops with landscape designer Rebecca Cole. In these workshops you could create lovely terrariums (complete with characters from the game) and learn to pot plants.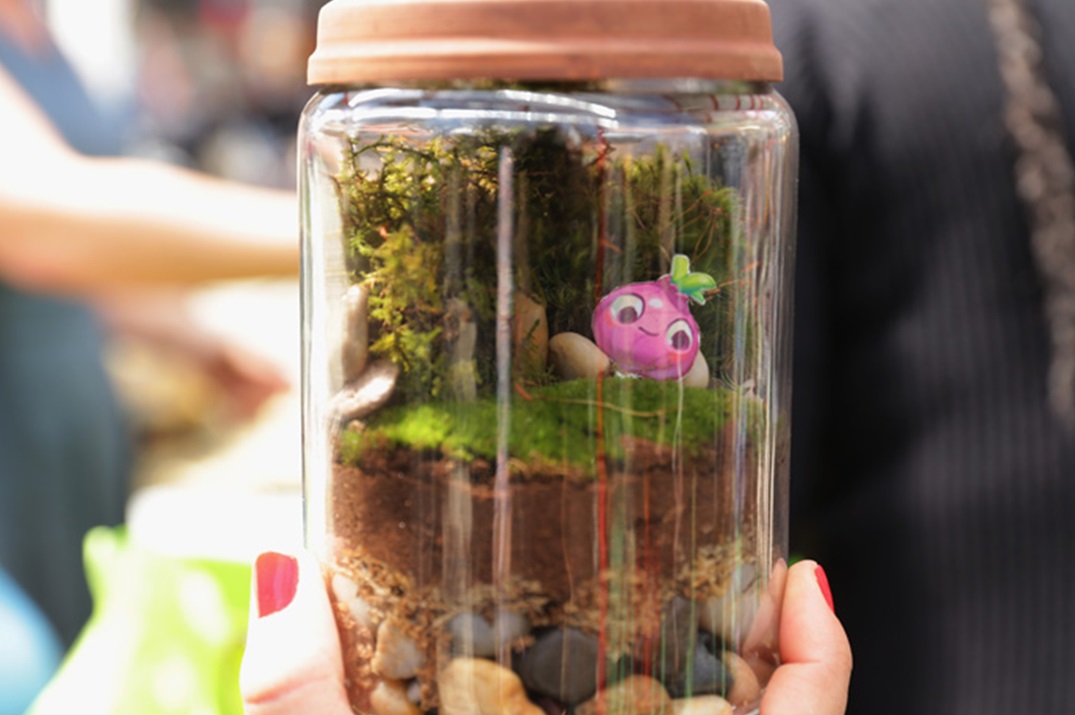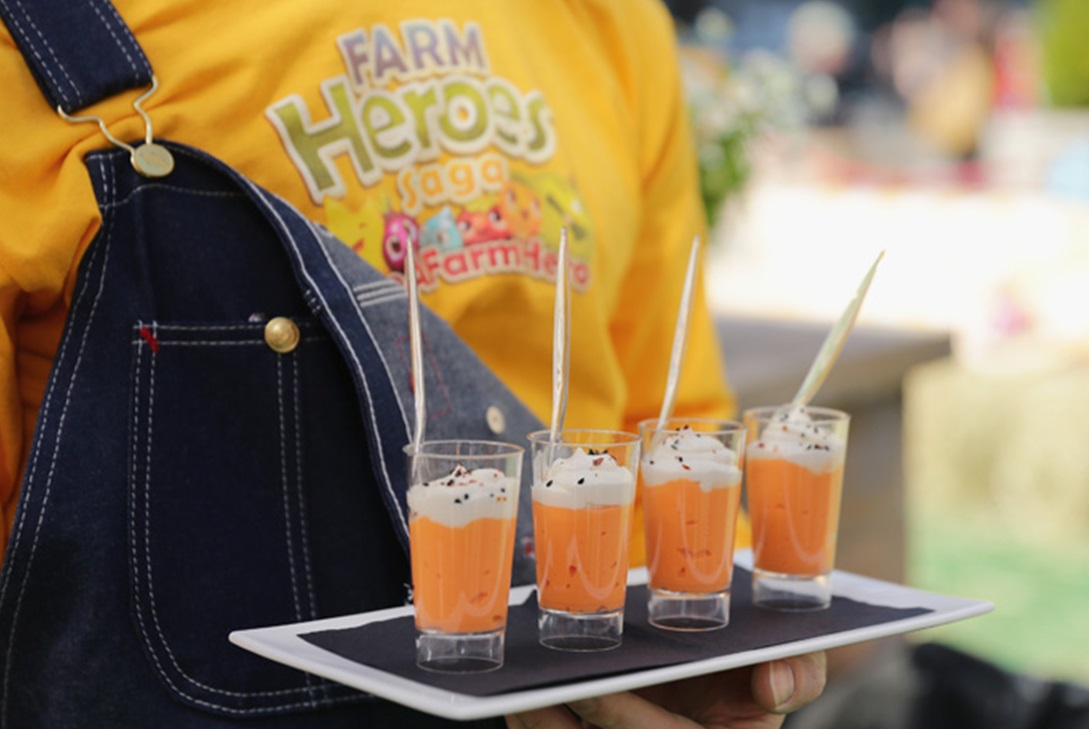 Even the canapés were vegetable themed, with carrot mousse making an appearance on the menu. Staff wore farm-themed attire in the form of overalls bearing the game's logo, and the pop-up was littered with farm props such as hay bales.

Farm Heroes Saga managed to bring their brand to life with this bite-size taste of urban farming. With actress Jamie Lynn Sigler and Vanessa Lachey both popping by, this event managed to be more than just a regular pop-up.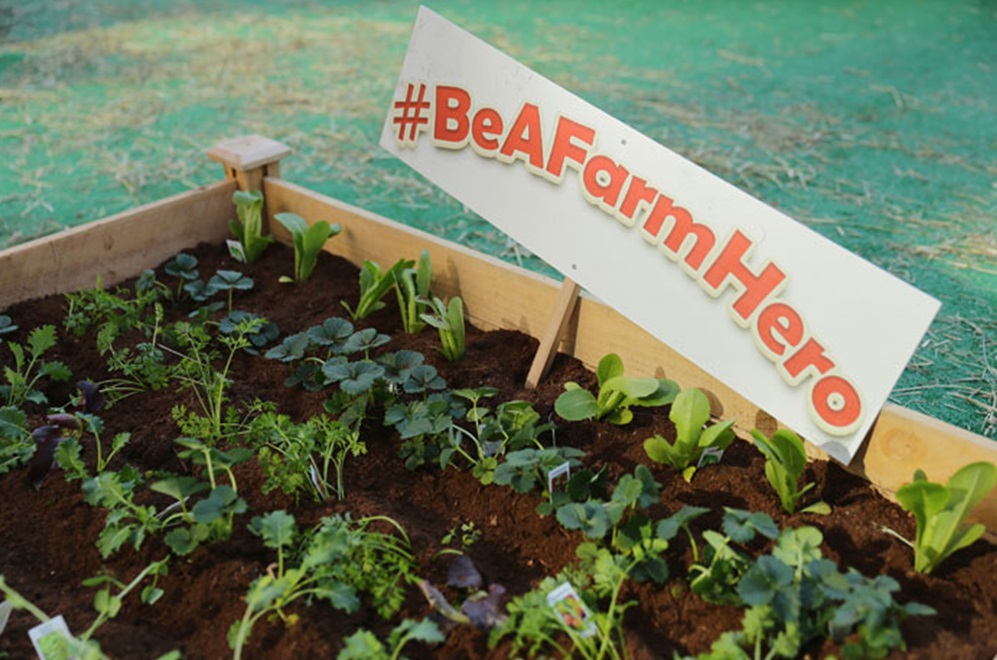 I love this campaign as it's one that made a digital product into something really physical and tactile, firmly rooting the game in reality.  Whether it's carrots helping you see in the dark, or apples keeping the doctor away, fruit and veg' have always had a reputation for giving an edge, and this extra veggie oomph seems to apply to events too! This is a great campaign which I'm sure will bear fruit for King in future.

Games are pretty great at creating a buzz using experiential marketing, and in the past we've extolled the virtues of this giant Pacman game which was projected onto a building to help promote its latest game release.
---
Joss Davidge is managing partner of BEcause, an award winning brand experience agency which has been getting people talking about brands for over 20 years.
Read more from Joss in our Clubhouse.