Fast-food for thought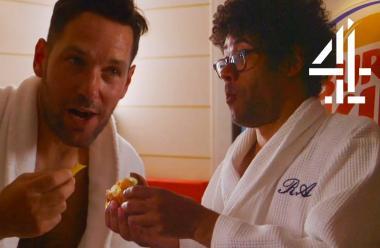 Fast-food restaurants are everywhere and tend to appeal to a large spectrum of customers across ages and genders the world over – with so much competition, how do brands keep up? Creative Culture looks at the different local marketing stunts that have created a fast-food buzz over the last few years.
Chicken Fingers
In May 2016, KFC announced that it was taking its tagline "Finger Lickin' Good" to a whole new level.
Working with Ogilvy & Mather and McCormick – the brand responsible for KFC's secret spice mix – the fast-food chain developed two edible nail polishes to be released in Hong Kong.
Consumers had the choice of either Original or Hot & Spicy. Though brands like Pizza Hut Australia have previously produced nail polish lines, this is the first edible option.
Taco Trance
Ever heard of the phrase "food coma"? Well for a few lucky Canadian consumers, Taco Bell Canada's SteakCation provided them with a place to sleep it off. In honour of the release of their Steak Doubledilla, the brand staged a competition where the winner and three friends could spend the night in a converted restaurant, complete with bunk beds, video games and a Taco Bell Butler. For the one-time event, the restaurant teamed up with popular site Airbnb, advertising alongside the other listings in the area.

Extreme Mac-over: Lifestyle edition
McDonald's is known for many things, but clothing and linens aren't the first things that come to mind. Launched in Sweden in 2015, all items on the Big Mac® Shop feature the "hamburger of all hamburgers" – the Big Mac®! Whether you're in need of workout gear, home decor, or accessories for Fido, all proceeds go to Ronald McDonald House Charities. The site is currently available in Canada, Australia and Europe, with new countries to be added on soon.
King of Steam
For Finns, saunas are an integral part of their culture. Let's not forget that the government created its own set of Finnish emojis, which included a handful of spa-related options. Well, Burger King took it one-step further by creating a sauna/ restaurant combo in Helsinki. Fitted with entertainment systems and meeting rooms, the restaurant is fit for any occasion – as long as you and your companions are ready to sweat it out together. As the first of its kind, it has certainly drawn a lot of international attention.
For fast-food brands, the secret ingredient is an innovative marketing approach. To continue to draw in customers, they need to look beyond the eating habits of their target markets. Whether wacky, tacky or full-on balmy, these tactics have shown what thinking outside the box can do for a brand's popularity factor.