Bud Light opted for another of its classic large-scale immersive events for this year's Super Bowl.
Joss Davidge, Director of the Unexpected at live brand experience agency BEcause, outlines the key experiential features of the brand's legendary 'House of Whatever.'
It's arguable that Superbowl has almost become more about the big-budget advertisements surrounding it than the actual game itself.
But in recent years, as the marketing sphere evolves, more and more brands are shifting toward more live experiences that foster a deeper connection with consumers.
And Anheuser-Busch's Bud Light is a notable example of this.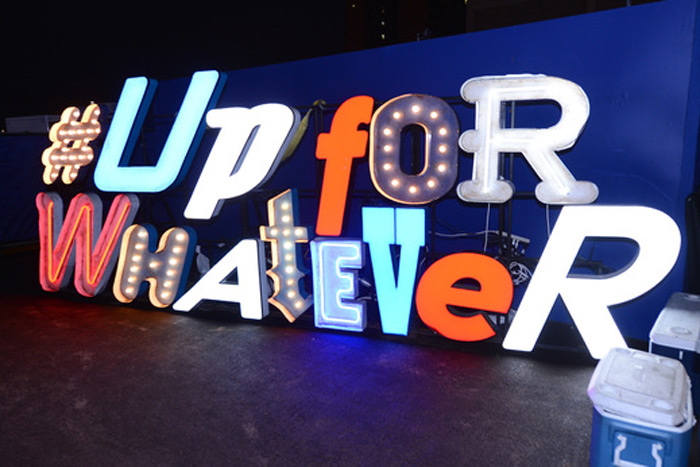 Bud Light's 'Up For Whatever' format has now run into its second year, and this year's Super Bowl saw it brought to life in a 75,000-sq.-ft. 'House of Whatever' experience, which hosted more than 10,000 Millennials, with a whopping 49 events and activities. From pop-up interactions to Brew School tastings to top-secret "marquis events", the events went on for 3 days. 
 
The campaign had a big focus on social media; the campaign's hashtag appeared in colourful, lit-up letters around the venue. And in order to gain access to the experience, consumers aged 21+ were encouraged to film short videos of themselves finishing the sentence: "the perfect beer for..." that they had to post on social media using the hashtag #UpforWhatever. 
 
At the house, the "Up for Whatever" encompassed a variety of unexpected experiences.
 
On the Friday, guests were encouraged to don animal masks for a party-boat-themed concert with performances by Nicki Minaj. The performance took place under a massive marquee tent decked in Bud Light's signature hues: blue and white.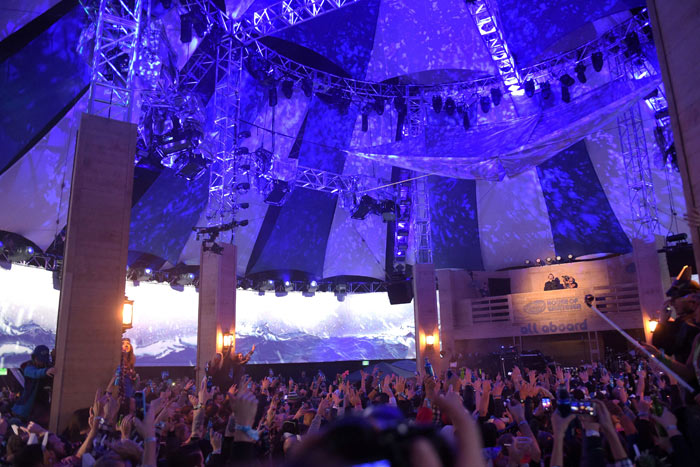 Totally epitomising the "Up For Whatever" vibe was the "Super Fry" activation, where guests could have anything edible deep-fried for them by people dressed as super heroes.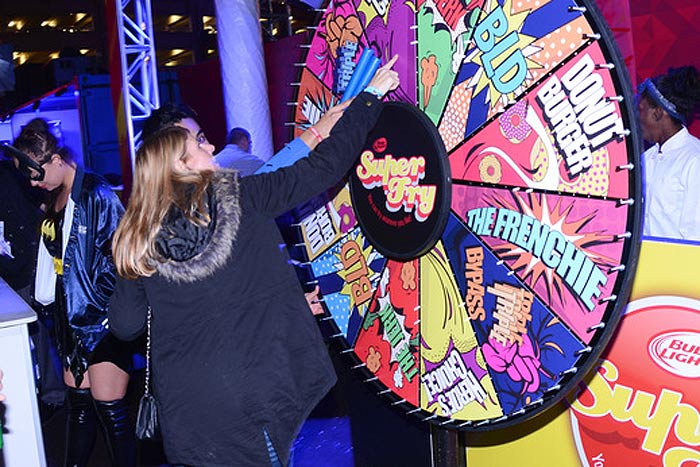 Next, a delivery from Buffalo Bills head coach Rex Ryan, who gave partygoers a pep talk and distributed a whole lot of Pizza Hut pizzas. 
 
Then a 'Brew U' experience, which offered a ten-minute crash course on beer-making with Bud Light
brewmasters
.  
And of course, a Pac-Man games arcade, which tied into the brand's Super Bowl TV advert that featured a life-size Pac-Man maze in downtown Los Angeles.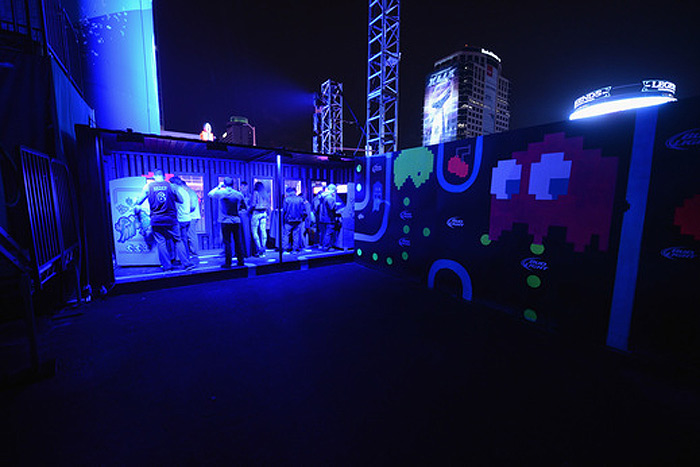 Bud Light's House of Whatever activation turned the conventional Super Bowl activation — in which throngs of people passively watch something — into an activation in which guests do something. 
 
And although Super Bowl commercials tend to be better received than everyday ones, their impact still tends to be short lived. Live brand experiences, on the other hand, have far greater potential to shape brand perceptions and attitudes compared to TV advertising. 

---
Joss Davidge is Director of the Unexpected at
BEcause
, the award-winning live brand experience agency, dedicated to enhancing Brand Love.